Piece of Cake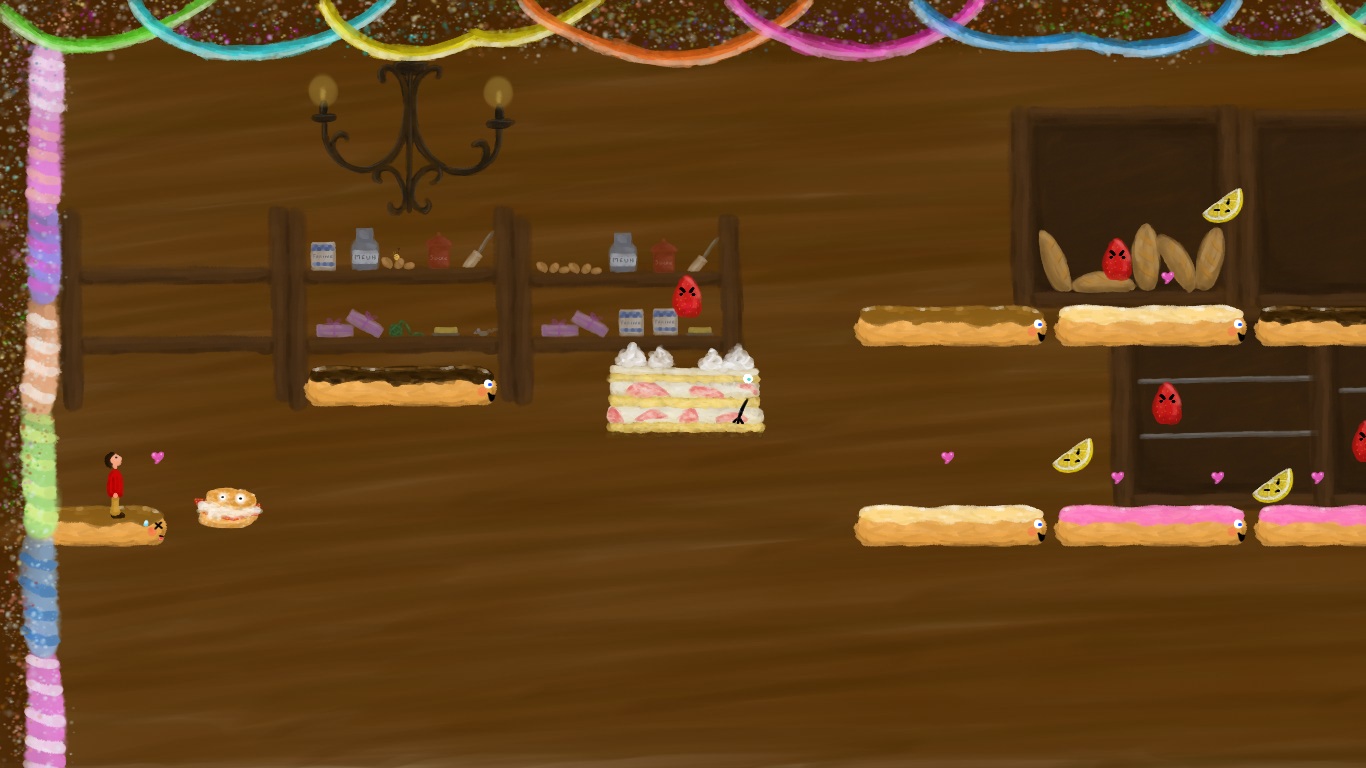 by Les Jeux de Bebel

Langage : English, French
Plateform : Browser / Also downloadable on Windows, Linux and MacOs
Type : Plateformer / Try And Die (Die and Retry)
Resume :
You are a boy who is looking for the better pastry for his crush ! =) Unfortunatly, there is too much and they want to kill you !
there is no cutest death than in Piece Of Cake !
/
Vous incarnez un garçon qui recherche la meilleure des pâtisserie pour son amoureuse ! =) Malheureusement, il y en a beaucoup trop et elles veulent vous tuer !
Il n'y a pas de mort plus mignonne que dans Piece Of Cake !