This game is a simulator of a board game. The main target of the game is to get 1000 points. A player rolls 5 bones (dice) and collects points. Look at screenshots to find out rules of the game.
The game provides:
- playing online with a bot or a real person
- regulations of the game are available inside the client
- mouse control (except login part)
- check how lucky is your day today
- balanced rules
The history of the Bones Game Online:
Once in a cold winter night at the Polar Circle when the electricity was turned off a couple of guys have decided to play a board game. They have decided to mix different board game regulations to clarify their game rules. As a result of this the game became exciting. In a couple of years the balance of the rules became perfect. Players enjoyed the rules of the game but there was one small problem: it was impossible to play if a player is alone. Therefore, 8-th of April 2016 a board bones game became Bones Game Online.
https://alexandr-shvab.itch.io/bones-game-online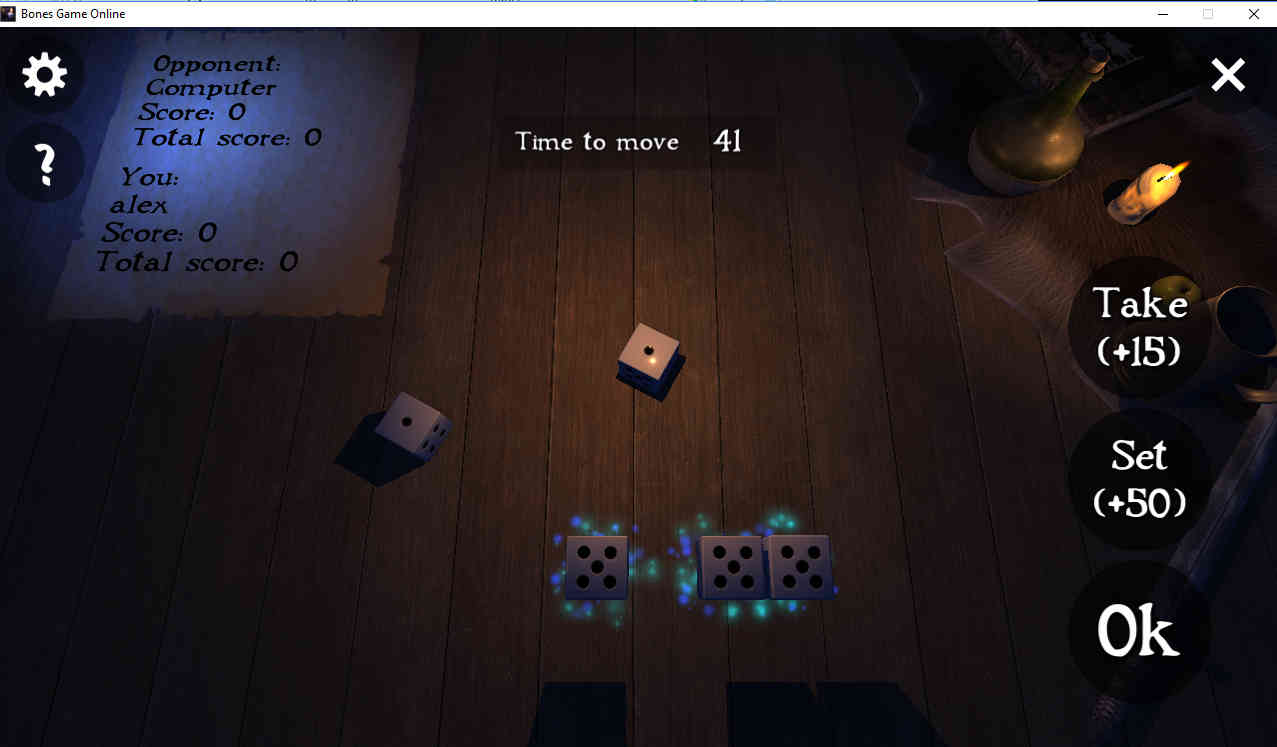 Regards,
Alexandr