Hello!
I have been working on a 3D puzzle game called Sausage Dog Tends To Infinity for around three months now. It is heavily inspired by Stephen's Sausage Roll, as well other puzzle games like A Good Snowman Is Hard To Build, Snakebird and The Witness. It could be described as a cross between Snake and Stephen's Sausage Roll. I have had a whale of a time designing levels and coming across funny situations that the player can find themselves in!

Here is an overview of the entire game so far: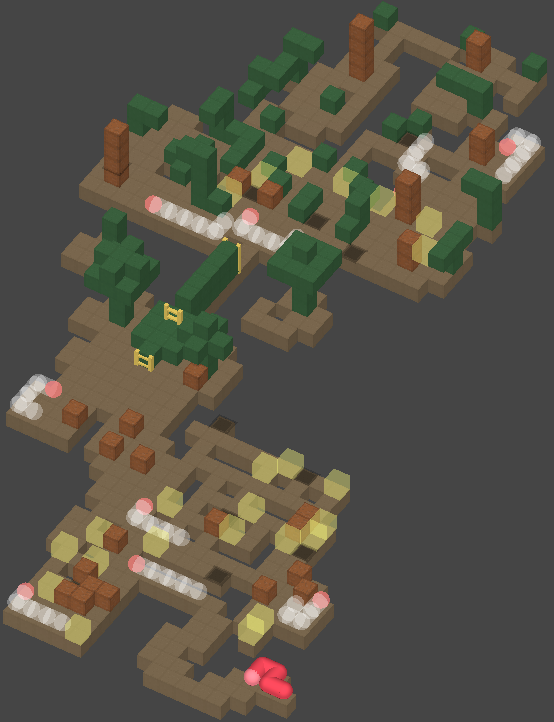 This shows the first two areas of the game (approximately one hour of gameplay). There will be four in total.
Here is a very brief video that demonstrates the absolute basics of how the game works (it is by no means a trailer, or indicative of the current state of the levels):

This may not be the most active devlog in the world, as I am wary of spoiling the game, and there are a very small number of actual gameplay features that can be discussed in any interesting way. However, I will be posting overview screenshots when I make significant progress in the level design, as well as the occasional gif or video.
Over the last two days, I have been doing some playtesting for the first two areas of the game with a small number of people. It was great to watch people playing the game and solving the puzzles in different ways, and the feedback that I got was very useful and insightful. I made a video going into a bit more depth on the feedback that I got, and my plans to fix problems that arose during playtesting:
I look forward to showcasing more level design as I expand the game into the last two areas, and to getting any feedback!