Released my new game!
Me and my friend really miss the old point and click games. Where you had to think to actually progress. So we made one :P
Summary:
In a world, where general shops only sell sodas and nobody has mail,
a strange lad was just minding his own business when suddenly,
something bad happened...
Now he is on a mission he didn't expect to survive, a mission for his life and freedom.
Based on a true story.(Maybe)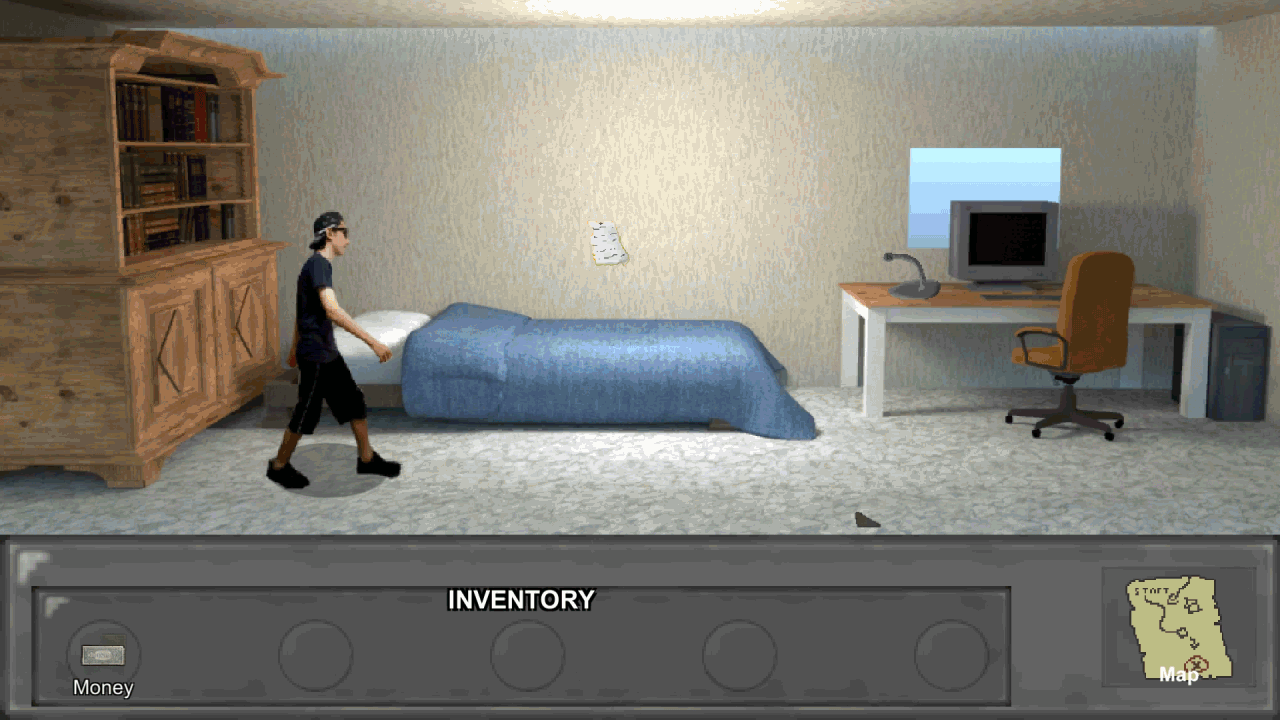 Test your puzzle solving skills! Check it out: https://theholykale.itch.io/the-odd-gringo-and-the-strange-week-at-kale-creek