What's this game about?
Lenin is an albino lion, the only one of his kind, and because of that he feels insecure and constantly discouraged. In fact, Lenin caters to all the symptoms of depression.
Now, hopeless about life, certain situations seem to awaken in Lenin something that is not of everyone's reality, but only of his. Something he will discover to be the part of something else.
Besides, Lenin will find other species of animals, which may help him to understand himself.
However, things are getting dangerous and Lenin needs to take care with his actions (your actions).
Traveling between normality and a strange place, Lenin will have to face his inner fears and enemies – and often, the outer ones as well.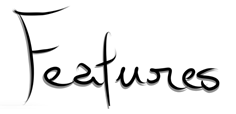 World replete with references to depression, its effects and treatments.
No battle systems or levels.
Lenin's backpack is his menu. Losing it means not having access to the menu.
Items and puzzles are crucial in the interactions between Lenin and the others.
Choices determine the different endings of the game (there are 3 in the demo).
Original art / soundtrack.
Anthropomorphized world.
A cute and unique main character <3
Watch the trailer:
Thank you so much!
Your review and opinion are always welcome! Don't hesitate to, after playing, send me doubts, suggestions or bugs/grammar issues.
Have fun!