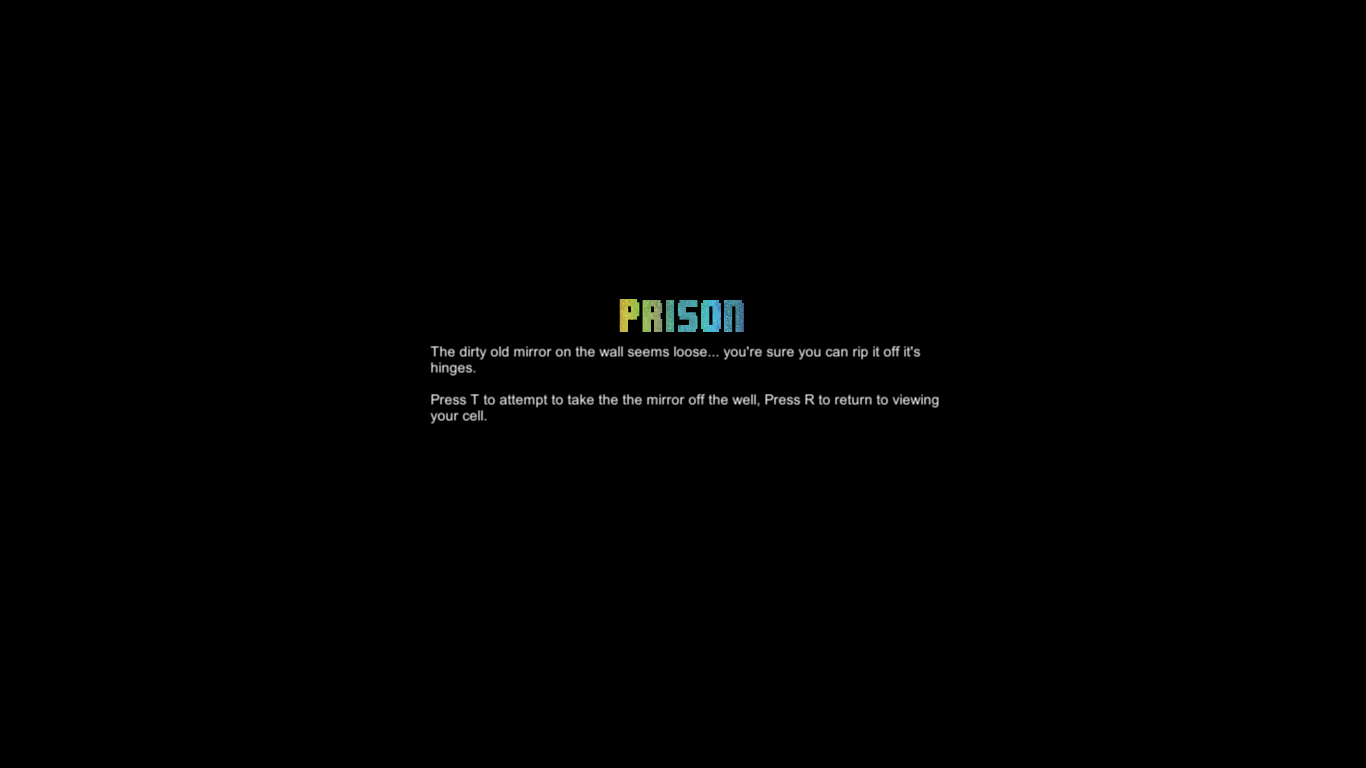 Probably should've chose a smaller screeny...
Hey guys just wanted to announce the release of my first and, admittedly, awfully simple game, Prison Escape, where your goal is to, as the title would have it, make your way through various instances, rooms, corridors, and canteens in order to escape from your Imprisonment. The game is pretty old-school and by that I mean completely text based and it isn't even remotely close to being finished yet, but I put it up nice and cheap so that when I inevitably expand upon it, adding a menu, atleast 100x the content already available, and more sounds tracks than just a single Gymnopedia No 1, which I realized to be an awesome sound-track, in my humble opinion... I'll also look to add some animations, make the game a little bit more flashy, and make it more arcade looking rather than the standard font.
Please do give it a try for a cheap $0.99 cents, perhaps buy a reward too and contact me at Jarl.dredix@gmail.com with the email you used to pay with and the name/how/where you want me to implement your reward!
Thanks for taking the time to read this, it's much appreciated