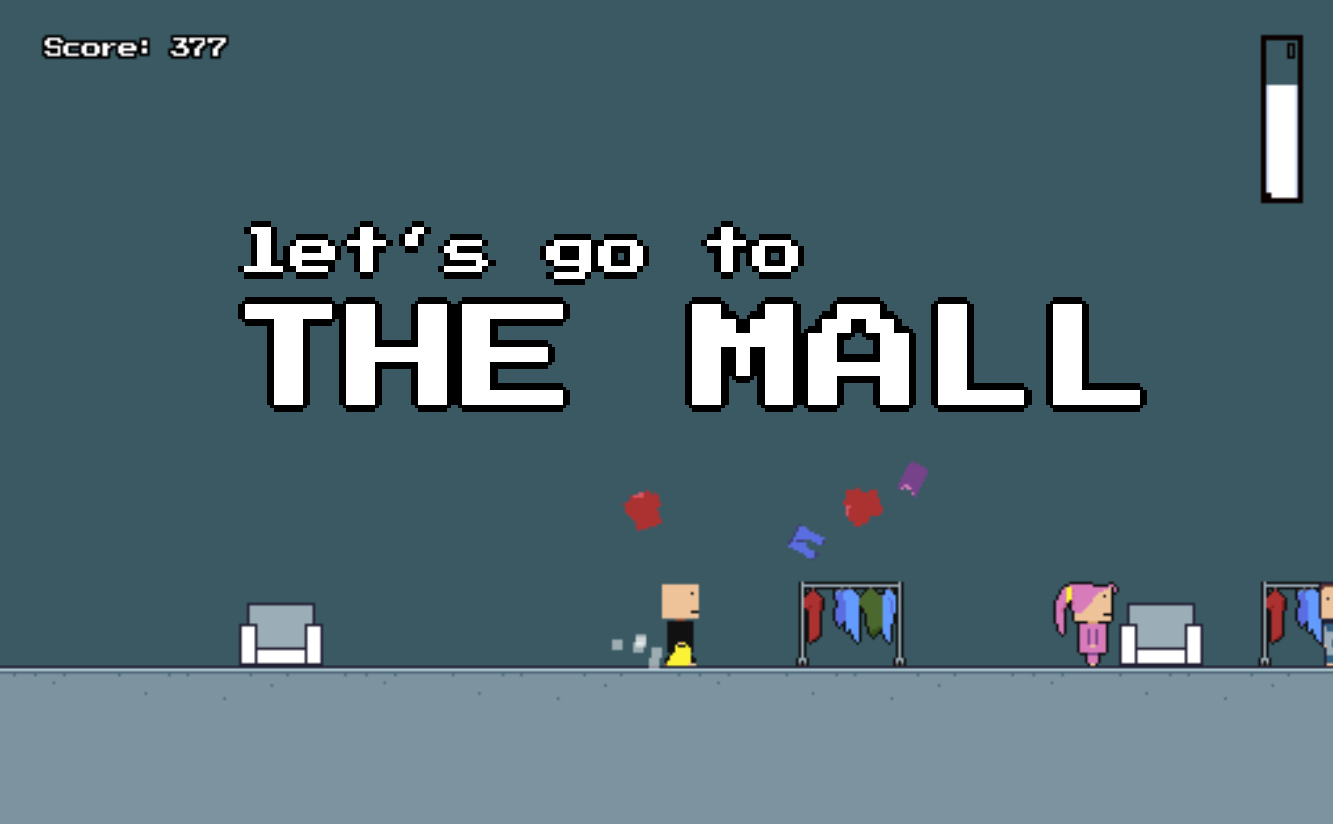 Let's go to the mall is an endless-runner made within the Ludum Dare compo game jam.
Carry the heavy shopping bags of your girlfriend without running out of power! Dodge people standing in your way and take a seat if you are out of breath.
But don't wait too long. Your girlfriend wants to go on!