Well- this was fun!
https://thomasmichaelwallace.itch.io/forager
More of a sharing finished than sharing progress: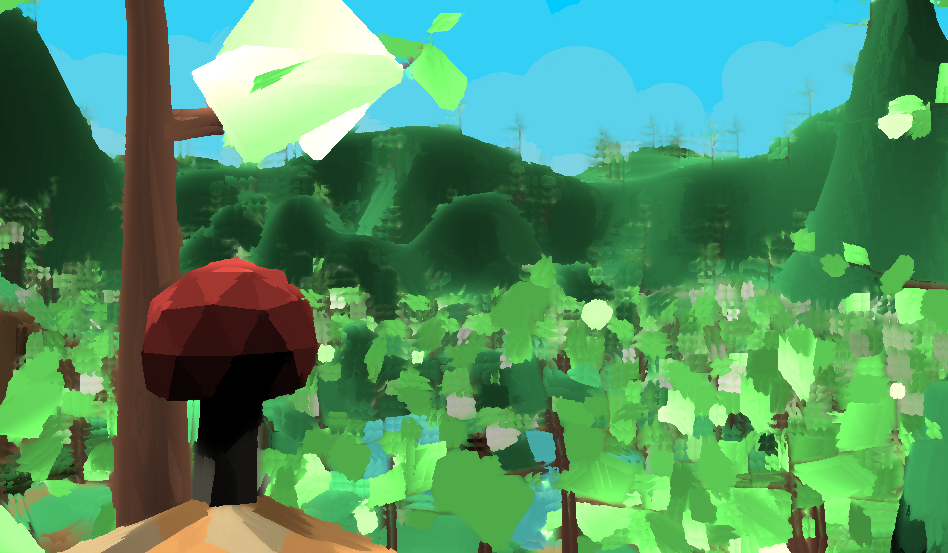 This is my first game jam longer than a week, which gave me a chance to do something bigger, while also underestimating how much more work doing something bigger would be 🙂
After a handful of prototypes I landed on Forager - by Austin Breed. Turning it into an exploring- platformer- thing.
It was a fun learning experience- first time with terrains, making a game this size, the new unity input system, etc. But it did mean that I only had time to implement three mushroom abilities, and had to make a quick pivot to just hiding ten smaller mushrooms around the place.
Hopefully it's still fun for other people to play, and it doesn't shame the original cartridge image creator too much.
Here's hoping my execution is a bit tighter next year.