Day: I dunno, 3 days are left? #whatistime
Butt Shooting, Rubber Chickens, and Invincibility
So today I have gotten about 85% of the game's basic functionality done! All the ways a player and enemies can move, attack, and die are done; all I really need are collectibles and GUI & HUD, which I'll hopefully get all of it done tomorrow, so I can cement a few level designs
I have added the very WIP sprite of the Rubber Chicken enemy, I broke the feet animation while trying to animate the wobbly head, and at that point, I figured it was good enough lol

Also funny story about things not working today; I had gotten this enemy to shoot, then all of the sudden I messed something up, enemy stopped shooting. Once i got the enemy to start shooting again, he would only shoot the player when the player was behind him and the enemy shot only from his butt. Many lulz were had!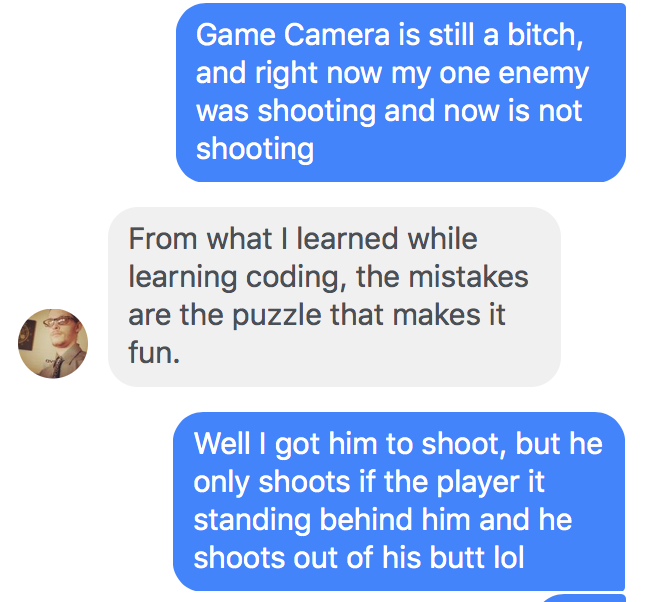 Ultimately the sprite was drawn backwards, and the stuff I was doing to avoid flipping it, was making everything confused, and even now, I have no idea why I originally was against flipping the sprite!

Just when I thought everything was done for the day, the player was randomly becoming invincible, and I had NO IDEA why; after running through debug mode in Construct 3, I realized I forgot a less than symbol, because of course I did, so the player was just getting negative hit points for enterity! At least I learned how to use debug mode lol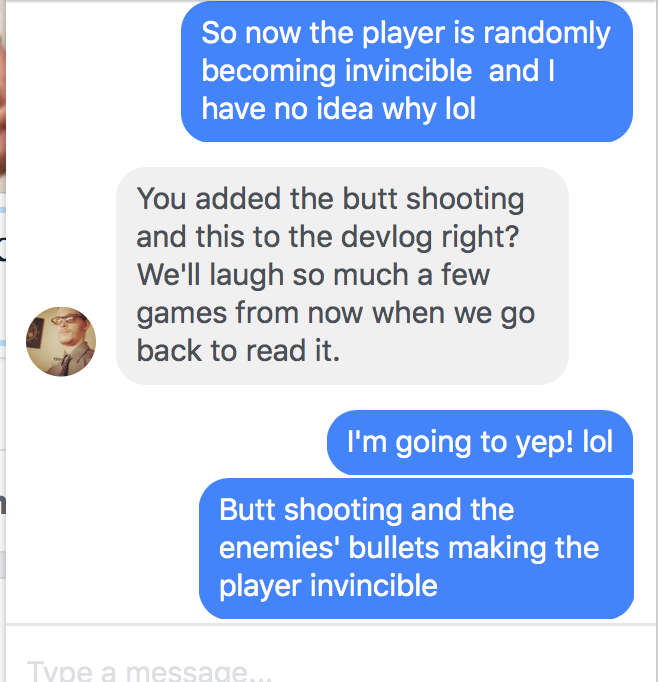 I'm glad I have such great moral support friends LOL!
PS;
I realized I forgot to post the WIP player sprite in all of his unanimated glory!