Creator of
Recent community posts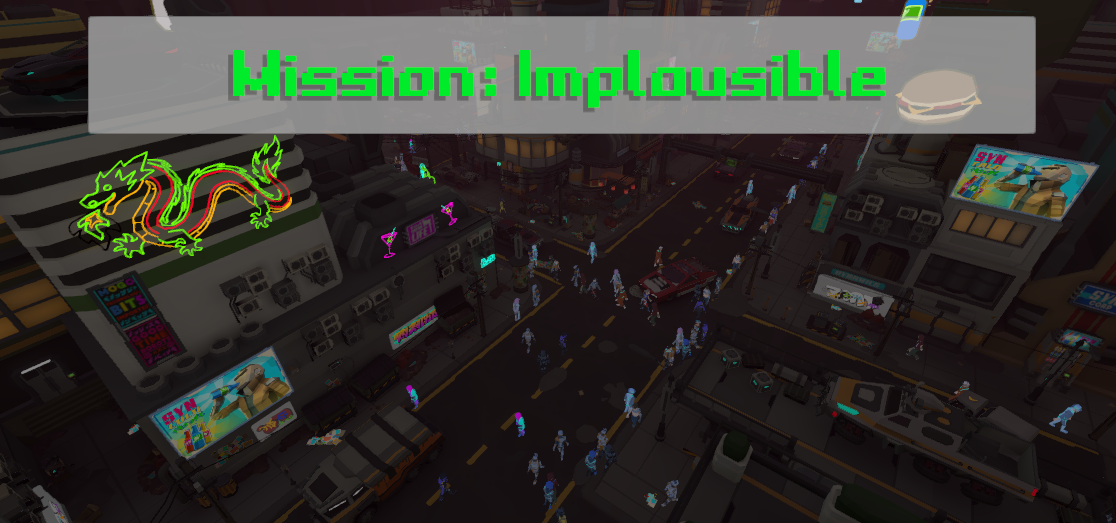 This was a small personal jam that sat unfinished for a long time. Decided to finally tie up the loose ends and put it out. The game itself isn't original I'll admit, but I tried to make the best free version out there. Let me know your feedback and I can try to make some changes to improve it down the line! :)
https://wasd-productions.itch.io/mission-implausible

Hunt Your Friends Or Be Hunted
In this original take on asymmetric, hide-and-seek VR, face off against your friends to outwit each other in a classic Spy vs. Spy scenario.
Play as the Seeker (VR Player)
Cover the rooftops and hunt down the agent. Teleport from point to point to search the area. Use your bow and arrow to take out suspicions civilians. Don't let the agent complete their objective.
Play as the Agent (PC Player)
Blend into the crowd as you attempt to pick up intelligence and deliver them at drop off sites. Use special abilities to prevent the Seeker from catching you. Complete the objective before time runs out.