Fling to the Finish
Fling to the Finish is a cooperative physics racing game where you're tethered to your best friend or worst enemy. Share a controller with your partner and coordinate your movements to master crazy obstacle courses. Race against other teams but watch out for barrages of plungers, humongous anvils, and other ridiculous attacks!
Online Multiplayer!
What was an amazingly hectic local multiplayer experience is now online so you can race with 8 of your friends across the inter-webs!
You can even pair up with a friend online if you don't have someone sitting right next to you!
New Levels
We also added tons of goofy polish and content like the Casino level below!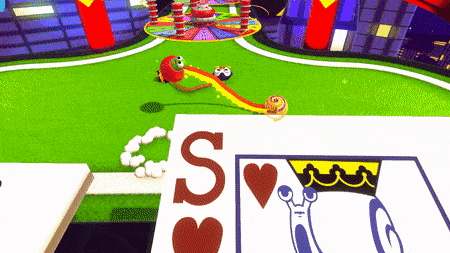 Demo
We lined up our Alpha Demo to be released along with our Kickstarter!

If you like what you see, check out our demo below. You can play solo for a unique physics platforming challenge or with friends!