8 months ago, I started working on my second game. A cute non-violent 2 dimensions platformer.
Baby Dino Adventures: https://sleepingpandagames.itch.io/baby-dino-adventures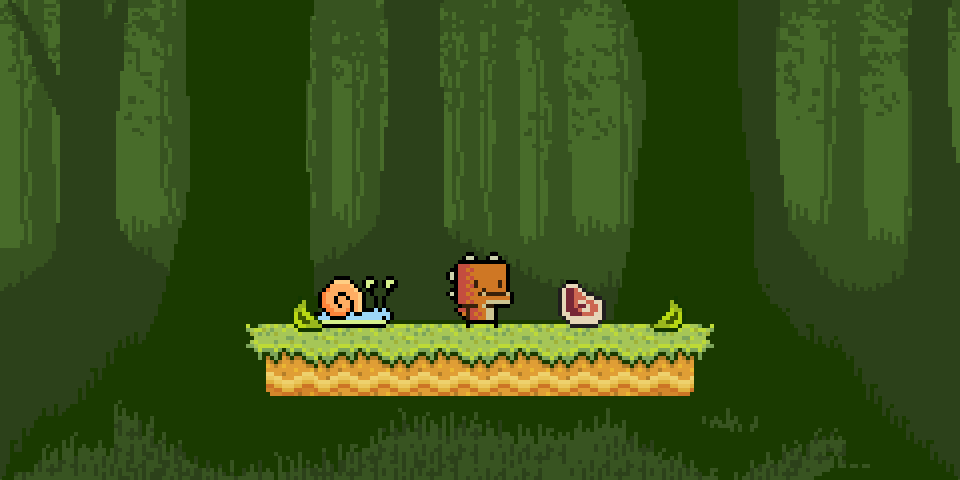 It somehow tries to tell the story of the first game I made called Bikosaur. A lot of people asked me "Why is this dinosaur riding a bike? Okay, he collects steaks... But, what's the meaning of this?" — Baby Dino Adventures is about to answer this question, or at least I'm going to try to do so as best as I can, haha...
Back in December last year I published a first version of the game with 21 levels to enjoy/explore.
This is clearly an unfinished game. See this most likely as a very early prototype. That's also why it's free for now.
I'm working alone on this game, except for the audio. I mean for the songs part... Which is done by a belgian friend, Mickael Blum. Next update will include his very first OST. I tweeted a teaser about back in January this year.

Finally, I'm not going to GDC because I'm currently working on a major update for the game. It'll include new game concepts, songs, new levels, a level selection map, etc...
I'm focusing on a small releases basis to get early feedbacks.
I hope to release a first stable version still this year.
Oh, and ofcourse, here are 3 other main reasons:

I work on games aside my daily work. This means late at night

mostly

, or on the go;
I've to take deep care of my close ones. We — my wife, my son, and I — had an horrible fire accident back in 2017, and we are recovering well

slowly

;
I couldn't afford travel expenses for now;
It feels good to be a gamedev feeling at home, here on Itch, a platform that takes deep care of its users, and community;
Oops! It's actually 4 main reasons..
Well, if you actually read this whole little story and thought you enjoyed it... Well, I'd love to get your feedback on the game.
— Antoine, also known as SleepingPanda.Games