A member registered Jun 20, 2020
Recent community posts
SO. MUCH. BETTER!!!
Seriously, thank you, thank you, thank you.
I will put these to good use for next week's D&D session.
I think if you added lines around the text and artwork that would as enough contrast to make it easy to read without using a lot more ink.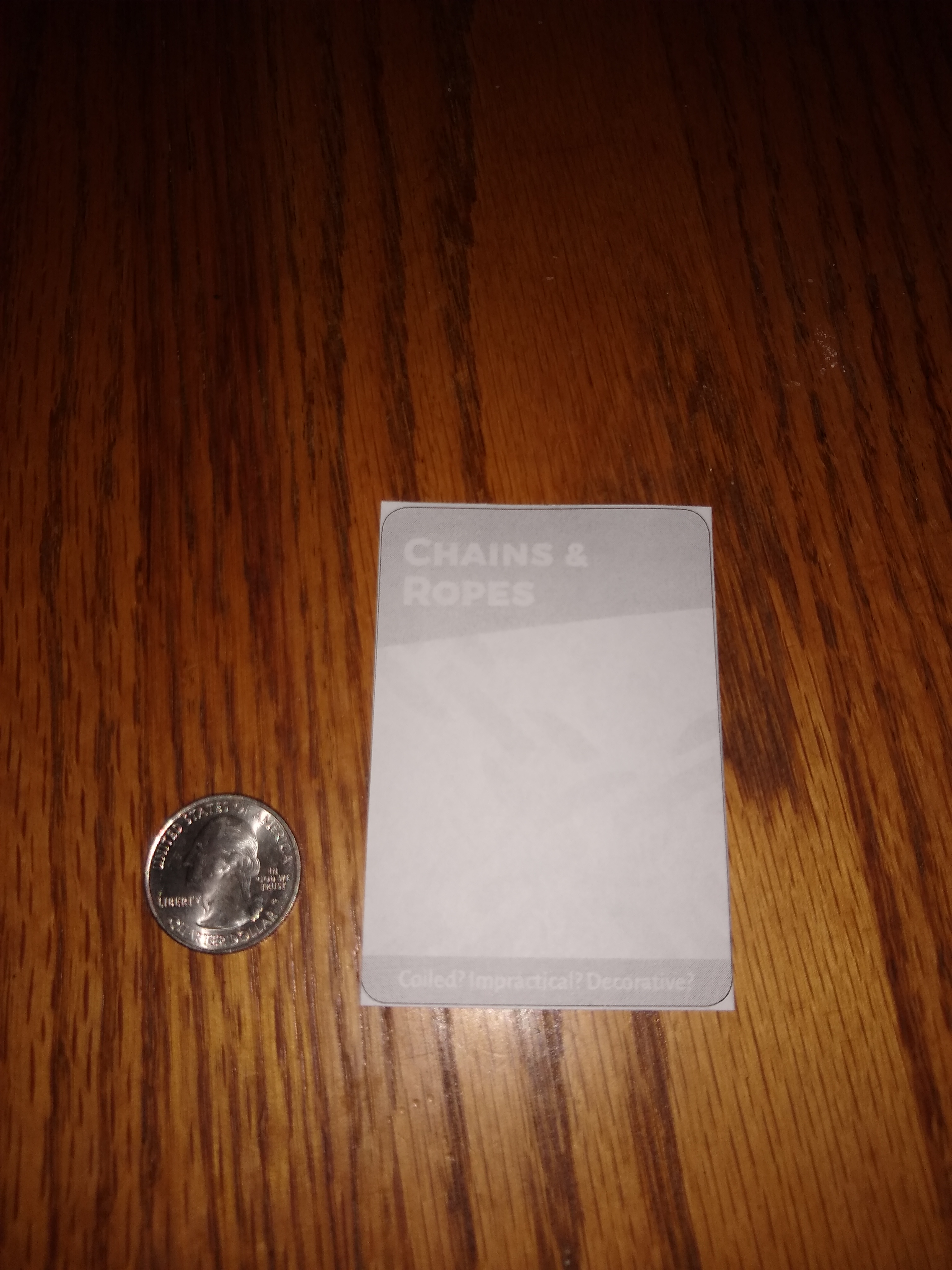 I have a laser printer so printed out the grey scale cards. The problem is that I'm over 45 and my eyes are starting to go bad and they are hard for me to read, especially the small text at the bottom. Could you please make a high contrast black and white version of the cards for us poor old people. :-)