Hey, everyone!
The Experimental Game Workshop is open for submission until January 1st!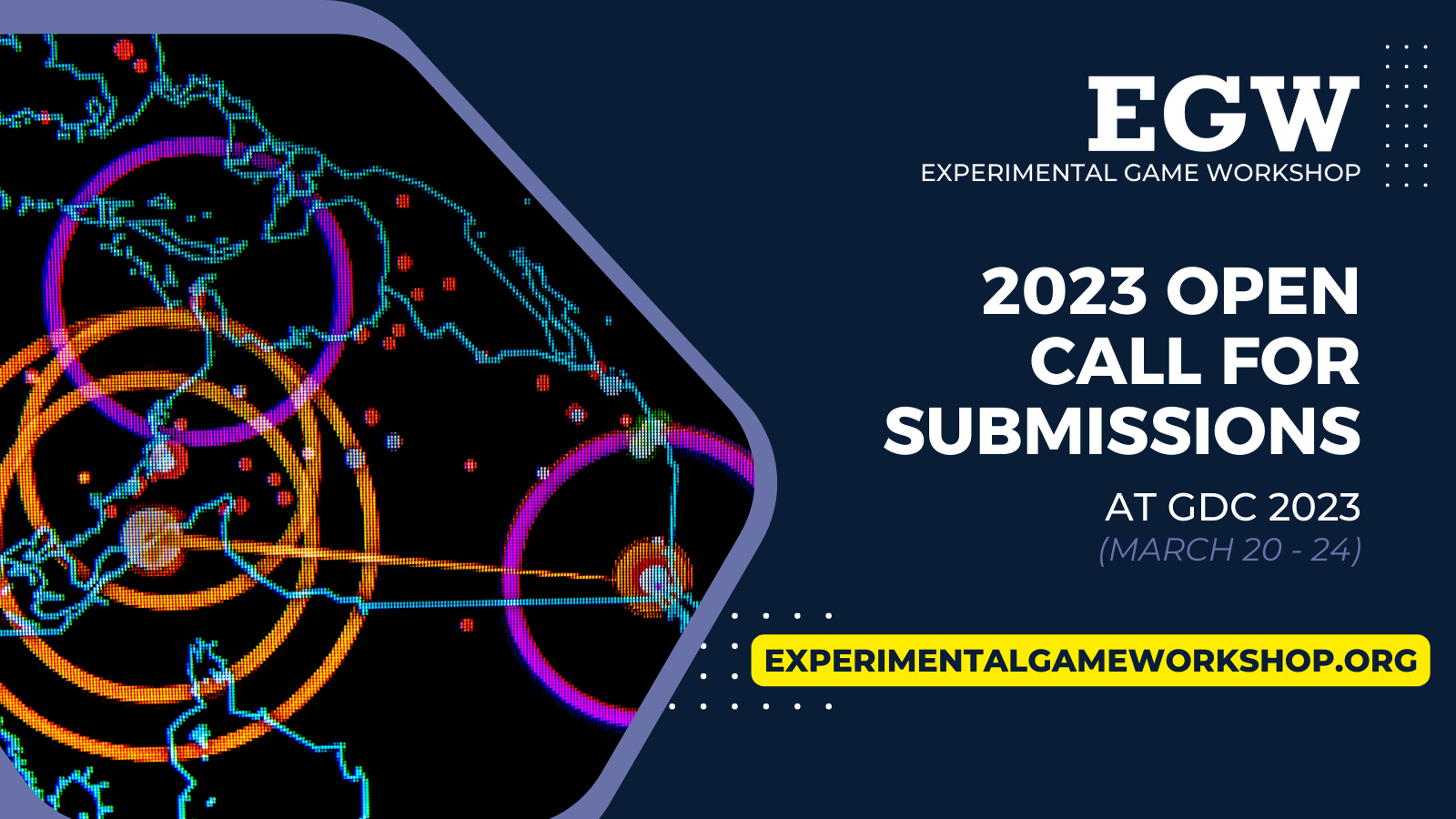 If you are working on something unique, weird or that pushes the boundaries of video games in any way you are welcome to submit.
It's absolutely free and you will get the chance to be a speaker in one of the most legendary sessions of GDC, showing your work to engaged devs, publishers, media and other media professionals, be it in-person in March at GDC or via a video presentation.
Submission form and more info here: https://www.experimentalgameworkshop.org/