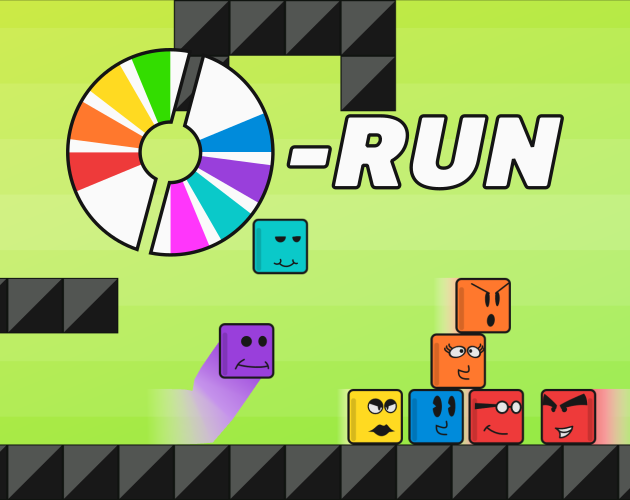 CD-RUN is my first game and I'm really happy with how it's turned out! Its local multiplayer mayhem for 8 players!
Your goal is simple: stay alive longer than your 7 opponents. If you fall behind, go too far ahead, or fall into a pit, you're dead.
The controls are simple (run and jump), but the level is generated new every match, so it's never the same twice. Toss controllers to buddies on the couch and you're all going to have a really good time. Or, if you want to watch robots play for a while, just pop in 8 CPU players in a match and they'll play for your entertainment.
CD-RUN has:
support for up to 8 players locally
procedurally generated levels
the level can change it's behaviors keeping players on their toes in a match
easy to pick up and play for any age player
quick turn around matches
player customization with over 1,000+ unique looks
3 different game types
10 achievements
extremely catchy music
CD-RUN supports controllers:

Xbox One
Xbox 360
PS4
PS3
JoyCon (separated)
Switch Pro
8bitdo SNES
Please be sure to plug in your controllers into your PC . This will allow 8 players simultaneously, Sorry, there is not any keyboard and mouse support.
Here's a trailer for it:

And here's 5 minutes of regular game play footage:
You can get a good idea here on how the matches play out. Quick, easy and fun. I wanted matches to be shorter since it's 8 players, you don't want 6 of them to be waiting 10 minutes until the next match starts up. Everyone gets to keep coming back in pretty short order.
Check out CD-RUN here:
https://quackquackgames.itch.io/cd-run
Or on the game website:
Hope you like it! Thanks so much for checking it out!