Hello there, I've recently acquired Super Text Mesh (Version 1.8.5), and it seems to be very promising but I've just updated to 1.8.8 and I have some issues. My unity project is using 2018.1.0f2 (64 bit) in PC mode.

When I instantiate a 'UI/Super Text' through the 'right-click menu', it isn't visible. I'm guessing this might have something to do with the default shader being set to (Super Text Mesh/UI/Default). This same shader is used in the 'ShaderText' scene, and it isn't visible there either.

While I'm here, I can't quite out how to apply the 'SDF' shader on a normal font, as referenced by the documentation. I see a checkbox for SDF but it cannot be checked.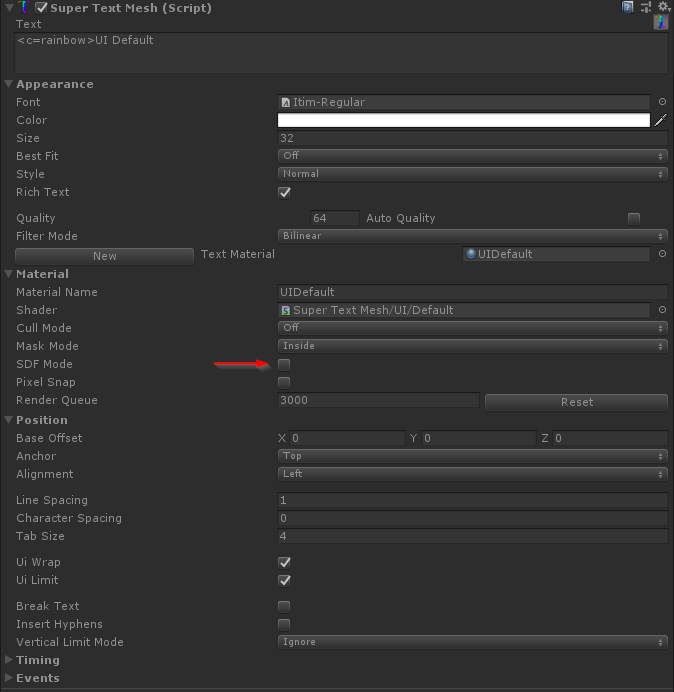 If I instead set an SDF shader directly, well, it works in the scene view, but it'll be pitch black in the game view. Any ideas?