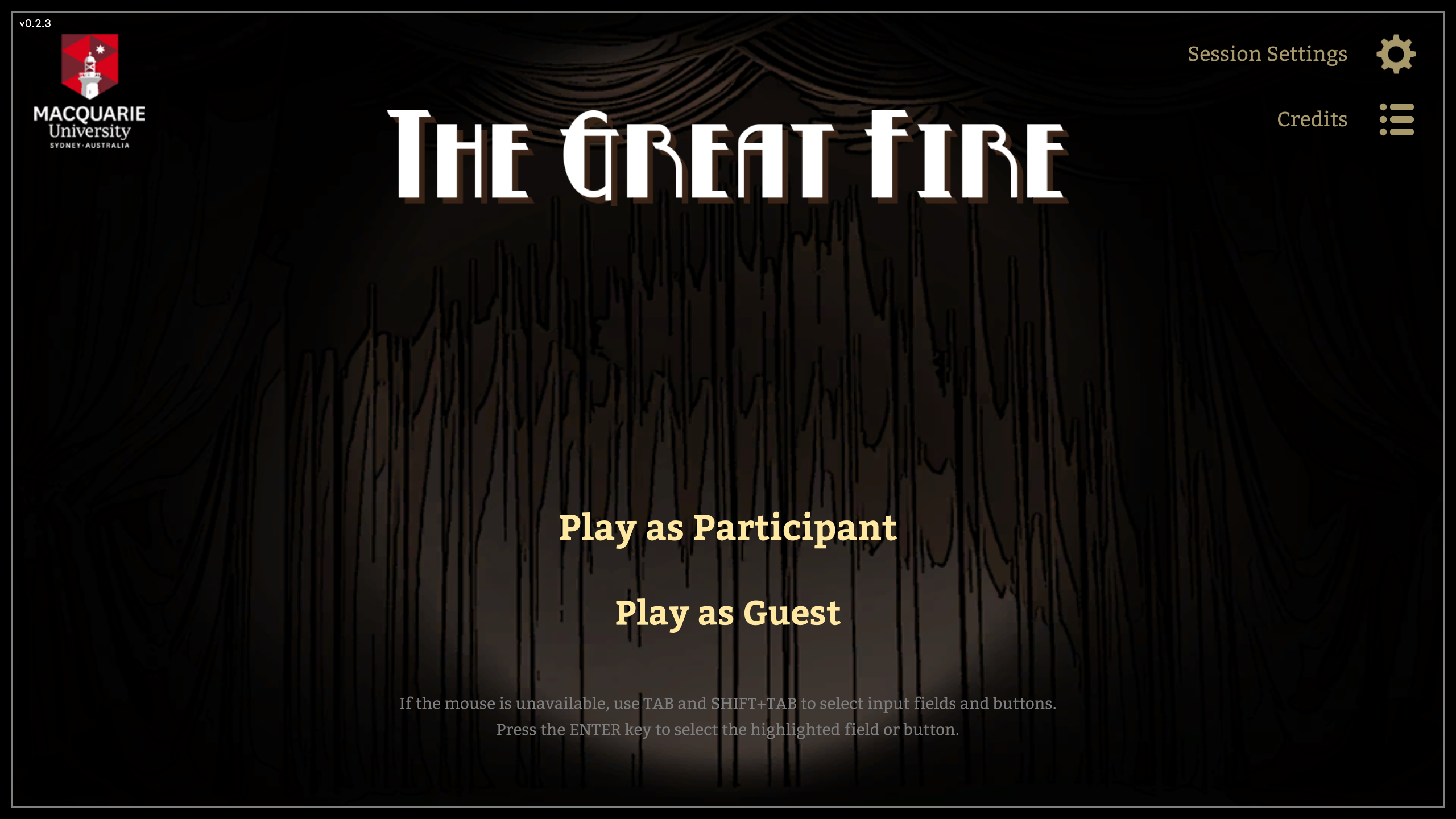 The Great Fire is a free noir-themed visual novel. You are Frankie, an usher at the Orpheum cinema in Mayhem, a country town in 1950s Australia. Today starts like any other day at work, but soon you'll find it is a day you will never forget.

This game has been created as part of a research project on Designing for Moral Engagement in Videogames undertaken by Malcolm Ryan, Paul Formosa, Jane Messer and Stephanie Howarth at Macquarie University.
Lead Game Design: Dr Malcolm Ryan
Narrative Design: Associate Professor Jane Messer
Ethics Design: Associate Professor Paul Formosa
Ethics, Data and Analysis: Dr Stephanie Howarth
Art, Sound and Development: Chaos Theory Games
For more details about this research visit MoralityPlay.org.