Creator of
Recent community posts
Big2Small is a new homebrew Game Boy puzzle game about helping cute animals find delicious food to eat across 40 unique puzzles. You can play in any Game Boy emulator (or even on a real Game Boy, if you have a flash cart).
https://mdsteele.itch.io/big2small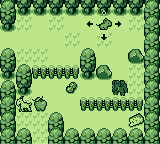 This is my first itch.io release, and my first time making a homebrew console game. I hope you like it!