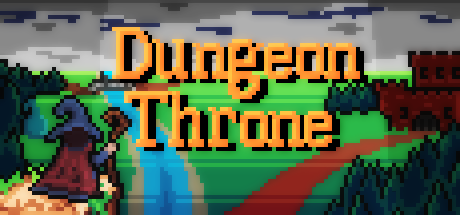 Dungeon Throne is a rogue-lite platformer in which you explore dungeons kill their guardians and reclaim the throne.
As you explore the dungeons, you get to help prisoners and find artefacts.
The game is meant to be replayable featuring 40 different artefacts (many of which you'll have to unlock playing), 11 unique spells, 100 room layouts and thousands of dungeon layouts.
Game Website: https://dungeonthrone.com/

Itch.io page: https://martin-maestri.itch.io/dungeon-throne