Creator of
Recent community posts
Topple Squares is a minimalist puzzle game playable in web browsers and Android devices. You have to find the 3 right squares randomly activated among the 9 squares of the grid to resolve as many grids as you can and earn points.

THE CONCEPT
You must select 3 different squares per attempt. The number of right squares found among the 3 squares you selected is displayed at the end of each attempt, but you will not know which of the 3 squares selected are right and which ones are wrong.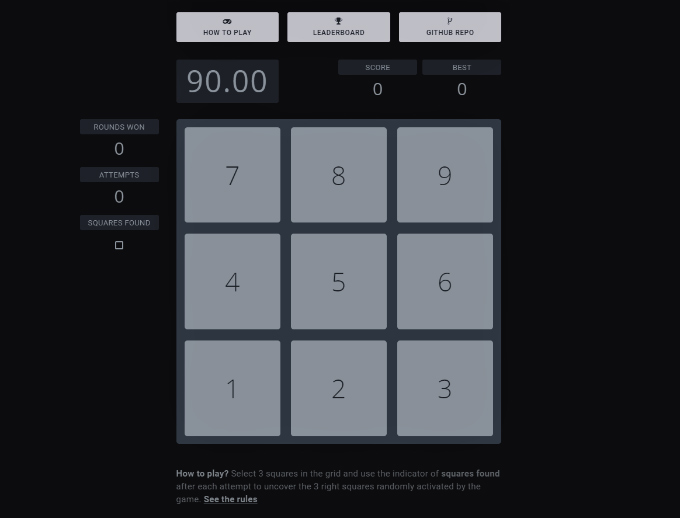 FEATURES
90 seconds to resolve as many grids as you can.
A leaderboard to compete with people all around the world.
You score is synchronized between all your devices.
Turn on the light theme or keep the dark theme as you wish.
Available in English and French.
Free of charge and without any ads!
Do not hesitate to tell me what you think about my game. Reviews and advice will be really appreciate :)