Hi, thanks for your feedback.

Performance test (Benchmark):
CPU: Intel(R) Core(TM) i3-5005U Dual-Core @ 2.00GHz
RAM: 4.00 GB
GPU: Intel(R) HD Graphics 5500
OS: Windows 10 Home (build 19044)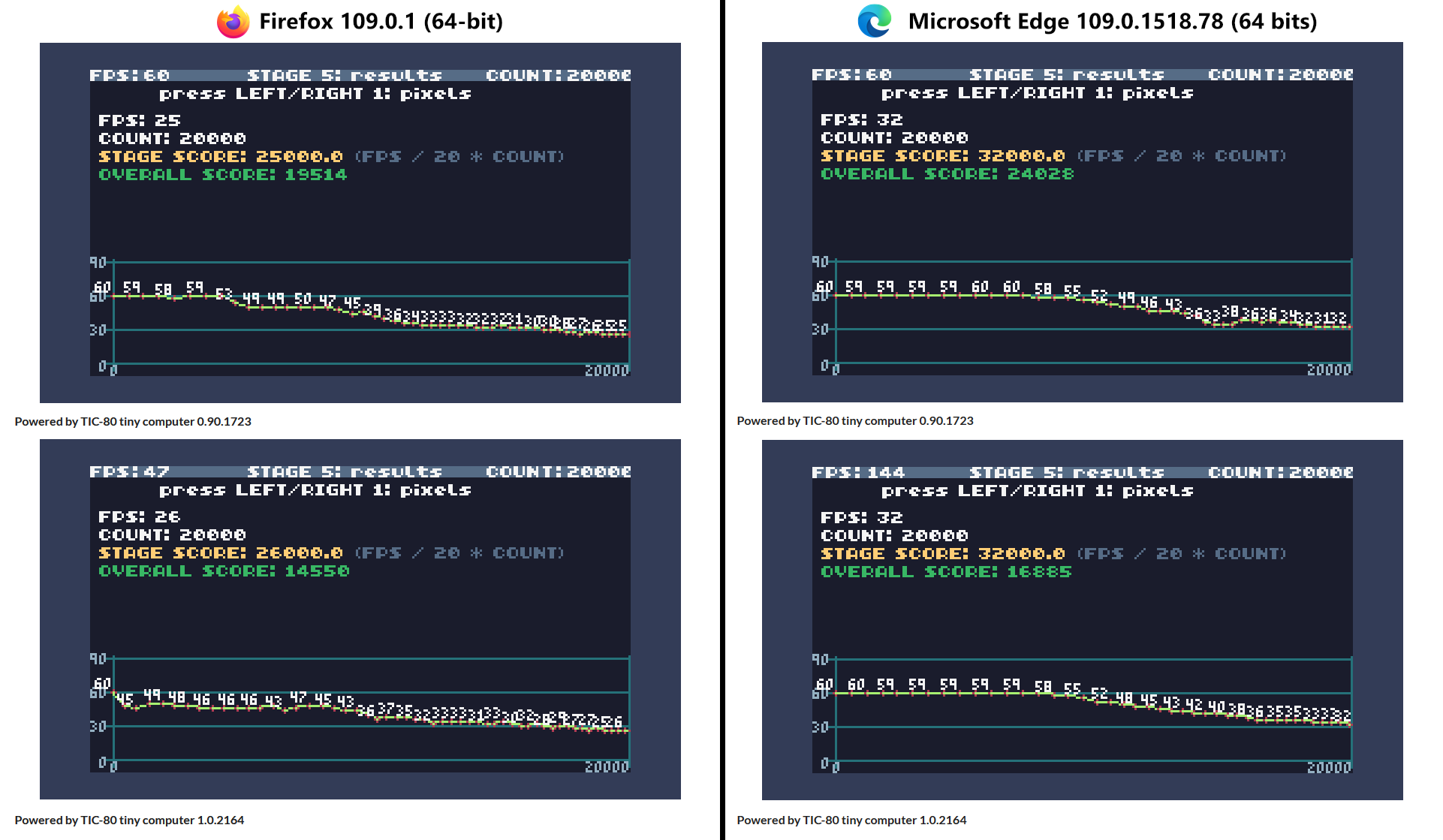 CPU: Intel(R) Core(TM) i5-6400T Quad-Core @ 2.20GHz
RAM: 8.00 GB
GPU: Intel(R) HD Graphics 530
OS: Windows 10 Home (buil 19044)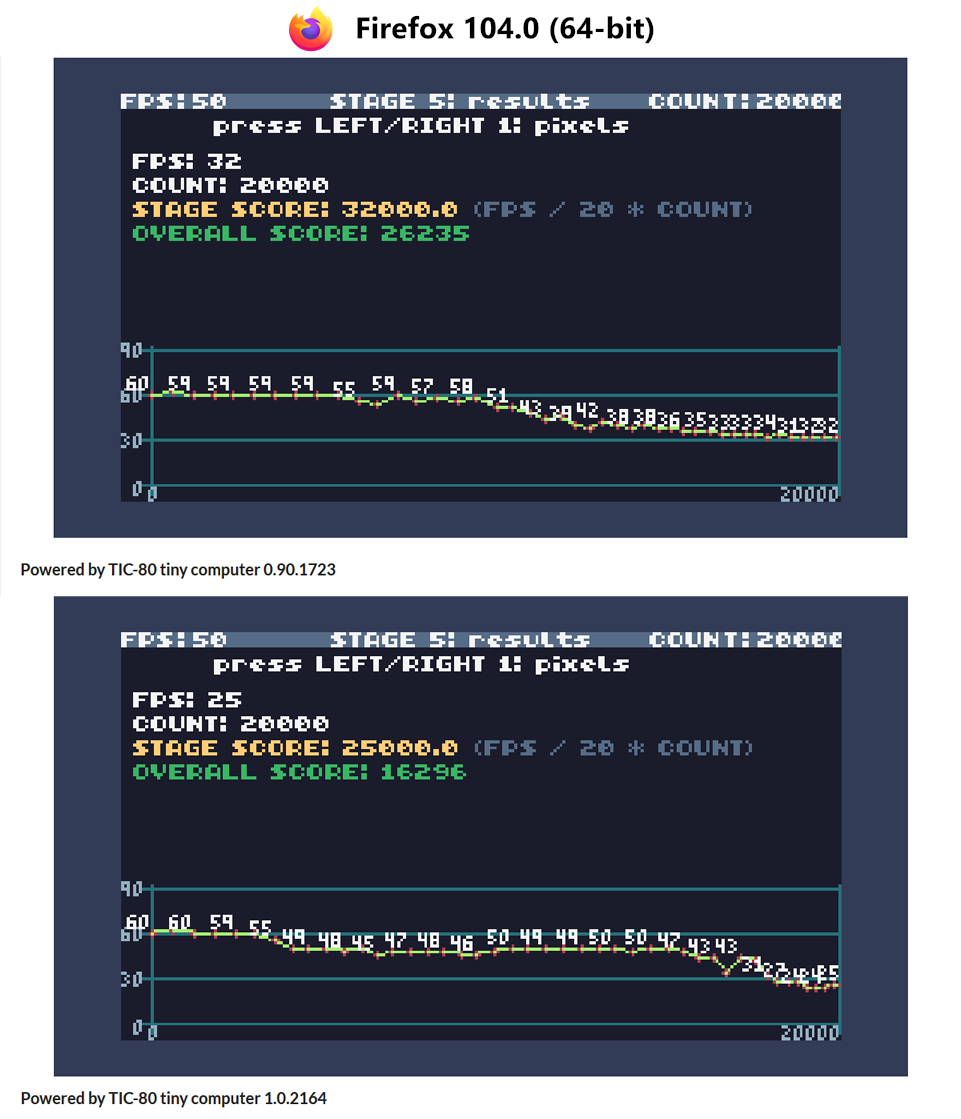 The primary browser I use is Firefox, and as you can see, in TIC-80 v1.0.2164, even at idle state, it doesn't reach 60 FPS. So I choose TIC-80 0.90.1723 to be the version running Alter Ego to provide the best experience on browsers.

If you want to try it for yourself, here are some links to the benchmarks (use "123" as password):

TIC-80 tiny computer 1.0.2164
https://kyuchumimo.itch.io/crapmark-1
TIC-80 tiny computer 0.90.1723
https://kyuchumimo.itch.io/crapmark-2

Compatibility issues:
SCREEN OFFSET (VRAM)

Others:
The games hosted on the tic80.com site are open source, I have no problem with that, but I have noticed that there are people who upload clone games with some minor modifications, besides there is no way to report these carts, for this reason, I do not think it is safe to upload the games.