Blast your non-existant friends in a 4-player game you'll never get to utilize since you don't have 4 real people to hang out with at once with a garbage program inspired by the works of Steve Russel's 1962 hit of the same name!
I shamefully present my first "thing" as it's barely a game for 1970s standards. With primitive vector-style graphics, you'll feel at home in the arcade if anyone's that old anymore, as long as you have a big old crt tv to play it on...cuz these type of games benefit from phosphor trails...
Download it and play it for free now! Itch Page or don't... and I wouldn't blame you.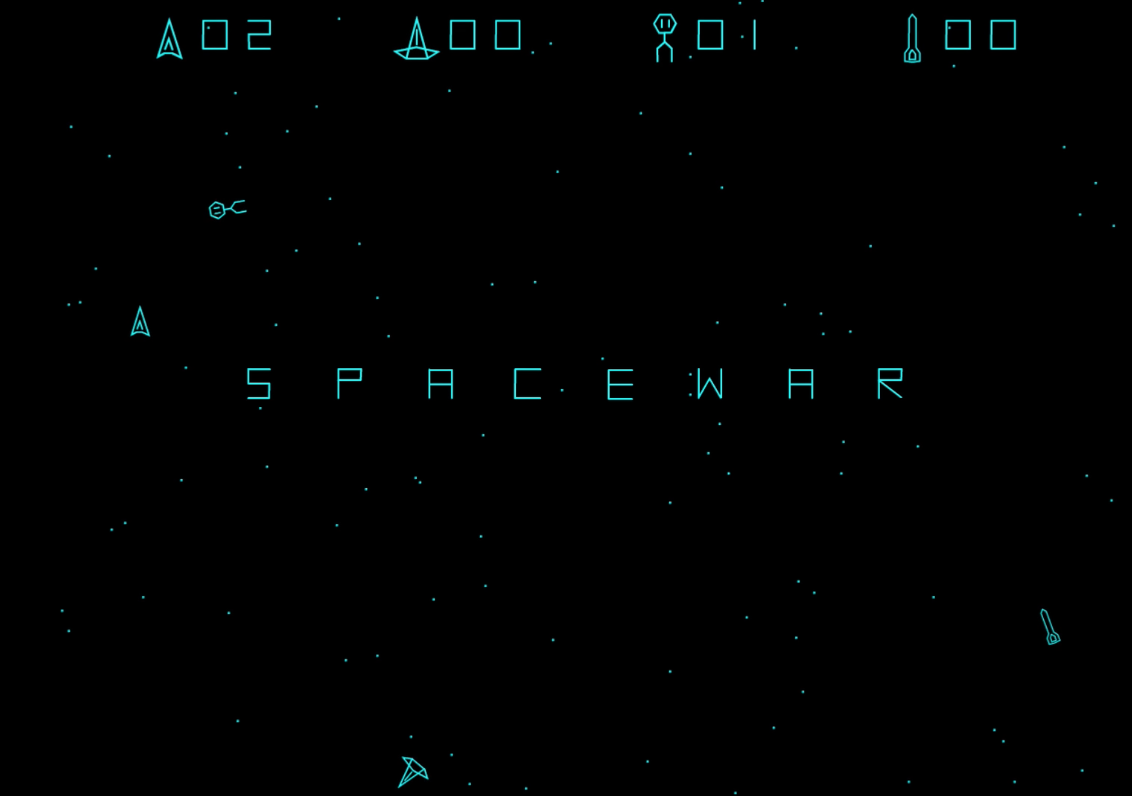 The shameful fact is the part of this I'm most proud of is the attract menu that cycles through when you're not playing. I left it on all day to stress test it to see if it would break and although letters would sometimes get stuck big, my goal here isn't to make actually good games..
I hope someone gets some sort of enjoyment out of this, but really, the best way to experience it is with a joystick to keyboard software since I'm not sure how well 4 people crowded around a keyboard would work out.
If you've noticed by now that my tone isn't "professional" and I am satirical you get a cookie (cookie not included you must supply your own cookie to get a cookie) and thanks for listening!