Creator of
Recent community posts
Hey guys! I'm finally ready to show off what I've been working on. I don't remember what sunlight is, but I did make a thing that I find pretty fun! (tl;dr - skip to the bottom for explosions)
The game is Super Hockey Ball.
I'm exhausted, so please forgive me for copy/pasting. Here's the trailer I cobbled together.
The following is what I wrote about it on my site:

What is Super Hockey Ball?
Super Hockey Ball is an action-packed, sports/adventure title being developed for virtual reality. Players will be immersed in a fast-paced game of hockey, using motion controllers to manipulate a hockey stick. Featuring intuitive, physics-driven gameplay, Super Hockey Ball is simply... fun!
Designed for SteamVR
Through our careful research, we've discovered that reality is boring. So, instead of just emulating reality, Super Hockey Ball makes it better! Utilizing our Targeted Locomotion System, you'll never lose track of the ball (or your opponents). But what if scoring goals and teamwork aren't your thing? No problem! Run around the neighborhood with your ball, earning points by doing trick shots and adventuring. You'll even topple your enemies and environment with powerful, cartoon-inspired shots!
If you're the type who loves options, we've got you covered with customization and gameplay settings. Players will be able to tweak their locomotion and stick handling so that their gameplay experience is perfect. But don't worry! Our control settings have you covered whether you've never played before, or if you're a seasoned hockey pro.
So, why Super Hockey Ball?
Playing with a ball is fun!
Go on. Ask your dog, a child, or anyone nearby. I'll wait.
Hell, ask yourself! Think back to before you got old and it started hurting to do stuff. It was so much fun to play with a ball that you probably did it even though you often had to chase it into your neighbor's yard. You had to look for it in tall grass. You had to lose your ball and beg dad for another.
What if you never lost your ball? What if you were able to control it like a super star? What if you could adjust your equipment, mid-game, because it just didn't feel right? What if you were a little bit taller? What if you were a Super Hockey Baller?
For Super Hockey Ball, a great deal of effort has gone into creating a fluid and simple VR experience. Players won't be picking up random objects just because they can. Instead, we've boiled things down to the fun part. Instead, players will be hitting a ball with a stick. Because that is, quite simply, fun. All the rest of it is just a bonus.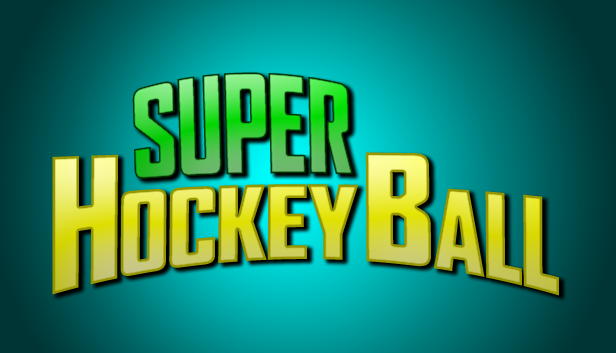 Tell me what I'm buying
You're getting the latest public build of Super Hockey Ball. It costs you as little as a single dollar, or as much as you're willing to contribute. Please consider Donating to our Patreon. Every little bit helps us to keep improving Super Hockey Ball. We're working hard to bring you the best VR sports experience possible. Thank you! You make this all a reality.
Super Hockey Ball will be available on itch.io during development. Eventually, it will be available on Steam and elsewhere. When that happens, this space will be updated to reflect current plans. For now, you might see SHB listed as a "demo", "in-development", "early access", or maybe even "alpha" version. For now, these should all be considered the same thing.
Thanks for reading! Here are some links to check out my work.

And I didn't even leave you with the horribly obvious pun! See how much I love you guys?
Thanks everyone! Have a good one.