I didn't realize we were supposed to post here to get feedback. Well...
"Purge Persist and Profit", my 8th 7DRL success was finished last week. This year I worked with artist Jean-Marc Vaatstra (Cablenexus) and musician Sid Quinsaat to put together a rogue-like using my new-found powers of PHP / MySQL.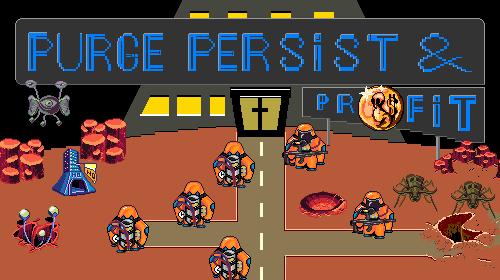 This game casts you as a faceless employee of a mega-corporation whose primary concern is wiping out alien life. You're charged with making a toxic, bug-infested planet safe for the miners to come in and exploit the planet's mineral wealth.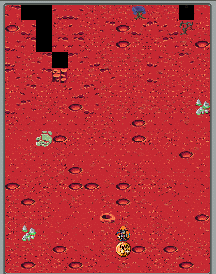 With each run, you earn money based on bugs killed, crystals harvested, and remains recovered (bones files!). This money can then be spent by future incarnations to increase your oxygen tanks, weapon damage, or even buy a shield. But that's not all!
The stats of all players are tracked anonymously: number of bases established, number of 5-km runs, enemy queens killed etc. , and then for various milestones of these stats, all players receive company funding!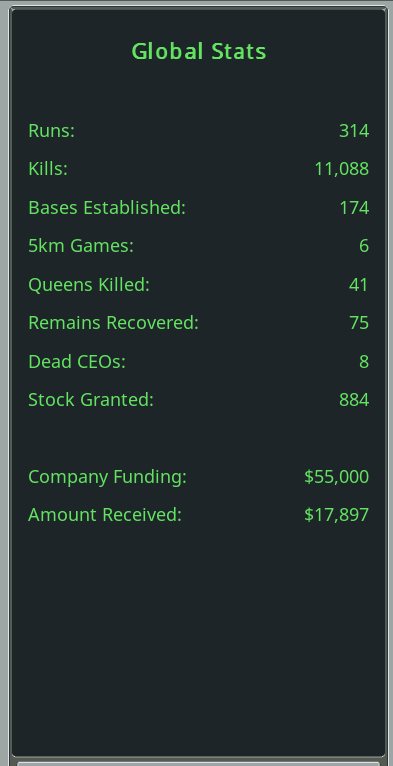 More players killing more bugs means more funding for everyone!
It's here on itch, and the 7drl version is also on Google Play. Cable & I are already talking about making a much more robust post-7DRL version.