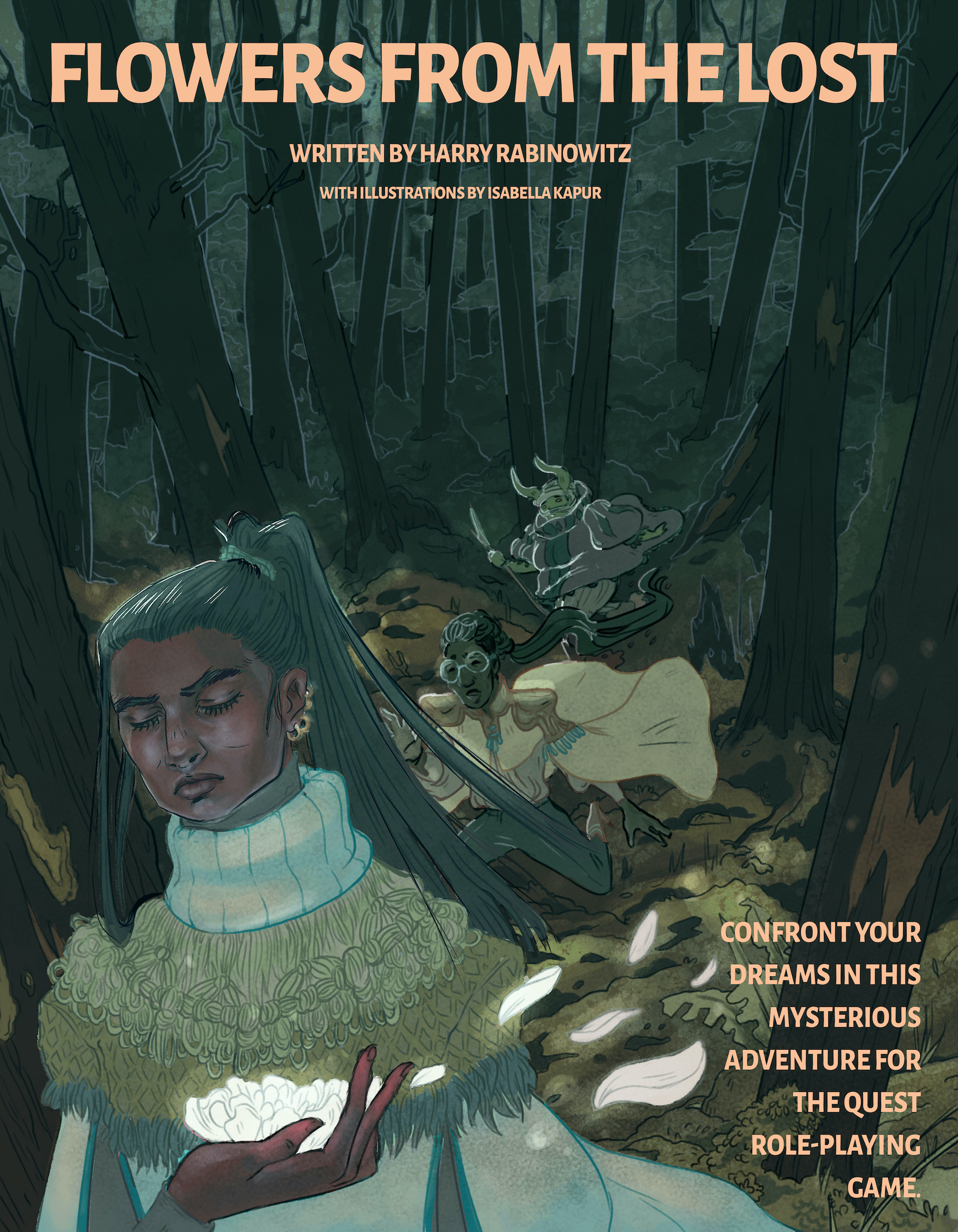 Confront your dreams in this mysterious 4 - 7 hour adventure for the Quest role-playing game.

...
One night, you lie down to sleep. But when you wake, you are somewhere else entirely.
Strange things are afoot in Conifer's Village. Everyone is sleepwalking, and sleepwalking to the same dream. What is the cause, and what are the dangers for those that follow the dream?
...
Flowers from the Lost is a short fantasy TTRPG adventure designed for newcomers and veterans alike.
Inside the PDF, you'll find:
A 40+ page adventure, with plenty of interesting characters, evocative locations, and chilling creatures.
Over a dozen original illustrations from Isabella Kapur, including scenes, non-player characters, creatures, and more.
Printable character, creature, and item cards for enhanced in-person play.
Detailed content warnings for sensitive topics
...
Discover what lies at the end of the dream.