Hi Walaber,
I am really enjoying the game so far! I have been consistently playing the 2D version since it came out and am delighted with the 3D update.
To be honest, it took a while to become familiar with the new control scheme. I was going to suggest remapping the right analog stick to match that of the original - allowing for the R2 trigger to become the release button - but I am starting to like it after a few hours of playing.
I agree with other comments that the game feels too fast, but I like the idea that the speed might be under the control of the player. The slower speed of the original allowed for more precise tricks, releases and catches. However, that hasn't stopped me from catching a Liukin (Stretched Tkatchev with 1/1 twist)!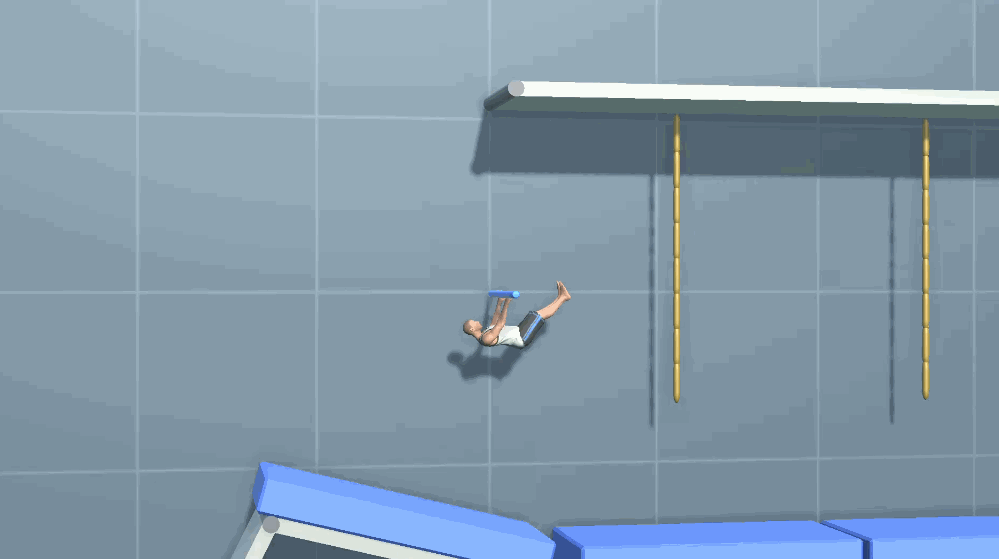 Just as an aside: although I do enjoy the speed of resetting, I think the button is in a poor position - it's right between twisting and releasing. Would you consider making the "Select" button the reset button?

Looking forward to future updates!
Ged