Ok, thanks for the answer. I will explain it shortly. You have two possible ways to start vibrations of the gamepad. The first one is the script call function vibrateGamepad(). This function can be called inside Event Pages. There you have the typical event commands like show text and similar things. One command has the title "Script" or "Script Call":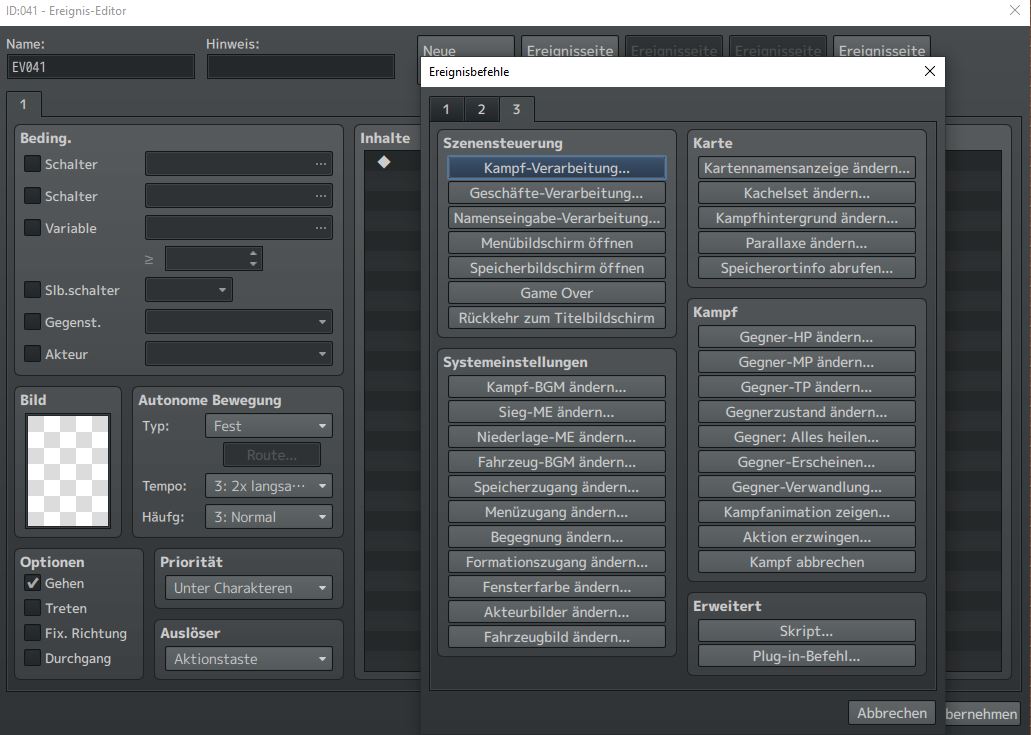 If you click on it, you get the Script Call Window. Inside of it, you can add the vibration call like this: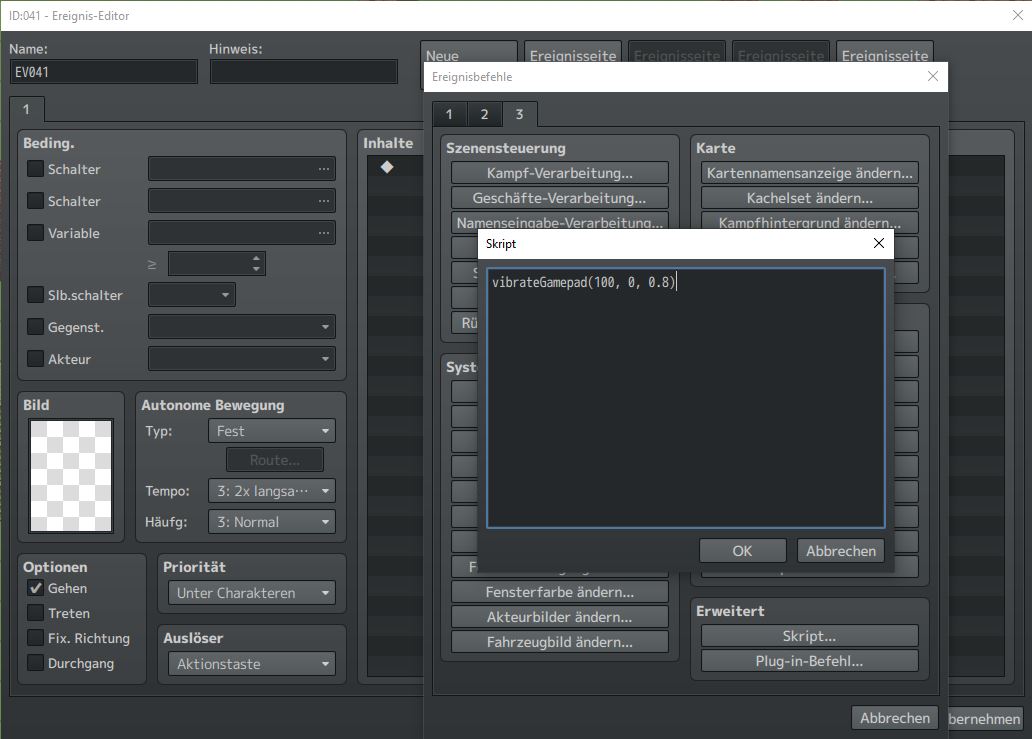 A second method to add vibrations is via a notetag inside of a skill.

Oh, don't wonder, if the text of the Maker is different. I'm from Germany, so the text in the RPG Maker is in German.^^ I hope, this explanation helps a little. :)