itch.io link: https://chrislistudio.itch.io/griddot
Google play store link: https://play.google.com/store/apps/details?id=com.chrislistudio.griddot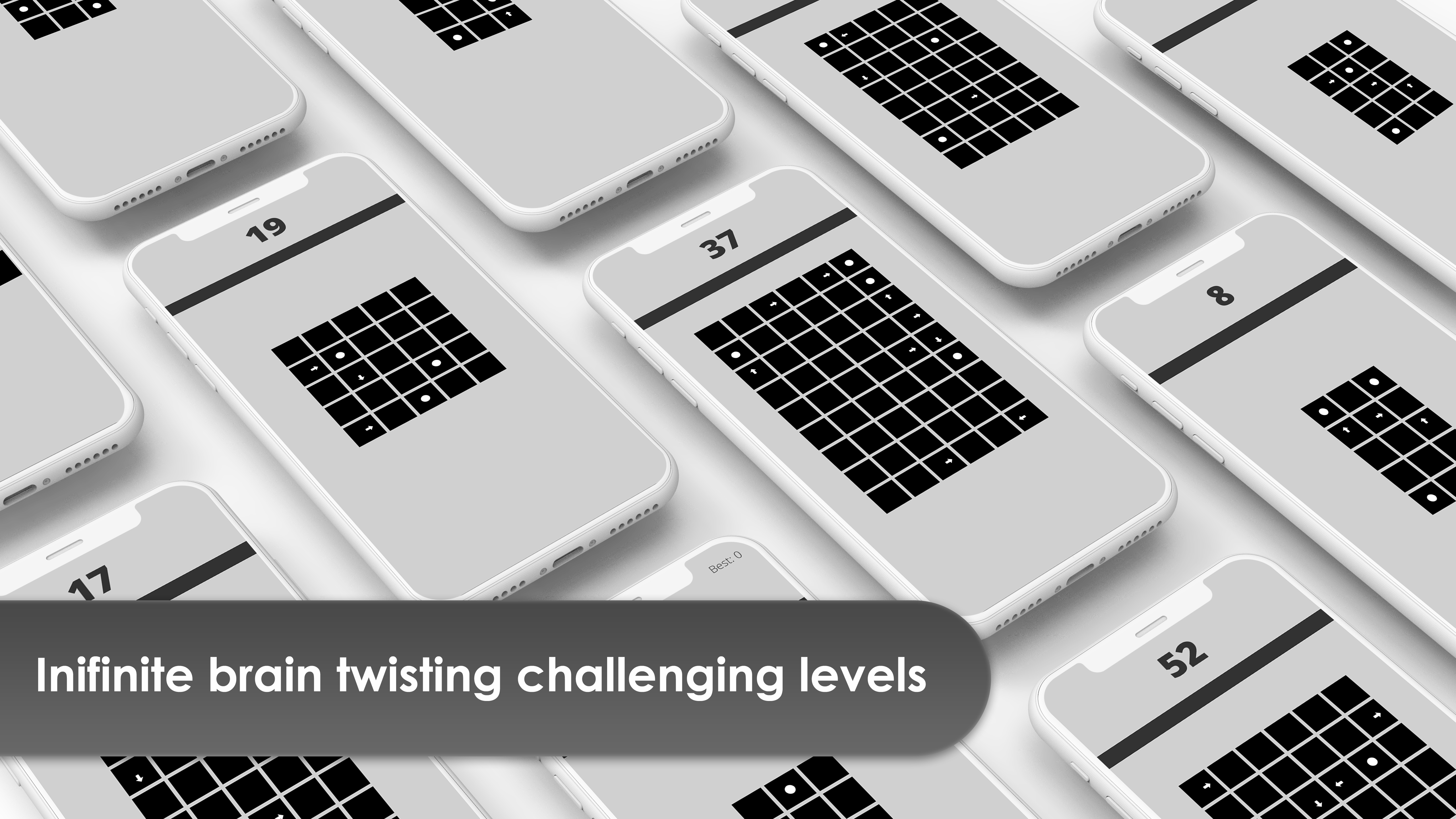 Start playing GridDot today - a free new 2018 one tap offline puzzle game for brain training!


Simple, relaxing, endless game. People love it, the best new puzzle in 2018!
'Easy to play' free game for all ages.

How to play :
◆ Tap on a tile to start a level, a force will spread from the tile you have selected, towards four directions (Up, Down, Left and Right), collect all dots with this force to pass the level.
◆ Arrow tiles will redirect and change the direction of the force according to the direction arrow is pointing at.


Features :
◆ Free to play, newly made in 2018!
◆ Brain training challenging new puzzle game
◆ Easy to learn and fun to master gameplay
◆ Challenging short puzzles (average 4 seconds per puzzle).
◆ One tap - easy and familiar input.
◆ Fully procedural, infinite puzzles.
◆ One page UI, straight into the game.
◆ Quick on-boarding, anyone can enjoy solving puzzles!



GirdDot is completely free to play but some optional in-game items will require payment.


If you like this game, please rate it and leave a comment. As a new indie developer your support is greatly appreciated. Thank you for your help! If you don't like something in the game, please email me at chrislistudio@gmail.com and tell me why. I want to hear your feedback and comments so I can continue to make this game better.


Have fun playing GridDot!