Creator of
Silly c++ ascii experimentations
One click button infinite runner.
Recent community posts
Hello everybody! Is anyone else experiencing a full black screen when trying to launch the game on mac osx? I made the terminal command to allow the game to run, before that it warned that the application was broken. But now it launches an entire black window and I can hear the sound of what I think is the start menu. Any thoughts on this would be helpful. Here then my settings: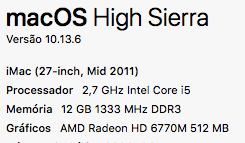 Thanks for the helpful and kind comment.
The idea was to chain 3 buttons with their respective actions (hit, hold and release/shot, dash and jump) to perform combos. I could not focus during the jam period because of others works, but your post made me want to continue with the project. I'll post the progress here and the corresponding Github repository.
Thank you!