My very first and very simple shoot-to-move game is out now. Download Bazooka Jump Shinobi :).
This is the world of Bazooka Jump Shinobi: a game where all you have to do is to beat the level as fast as you can by using the Bazooka to propel yourself and kill enemies along the way.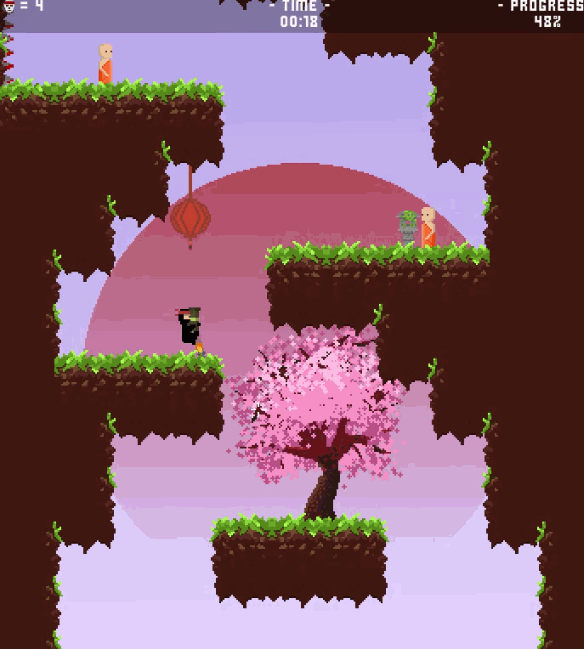 Inspired by gamejam games such as Soulward and Cannon, I decided to embark myself into the journey of materializing my first ever completed game, which turned out to be quite an awesome gamedev learning experience through and through. This is the result. Hope you enjoy it!. I will really appreciate your time and feedback, I'm looking forward to it!.
Download Bazooka Jump Shinobi :).
… and THANKS for stopping by!