Creator of
2d action/racing car game
Racing
Recent community posts
Hello everyone, I'm happy to present the first episode of "Drive for Freedom" now available in alpha version on Windows.
https://arkad-studio.itch.io/d4f88

This first episode of "Drive for Freedom" is completely free, and we hope, thanks to your interest in our project, to move on to episode 2, which will offer a new engine, deeper RPG content and compatibility. Linux and MacOS in addition to Windows.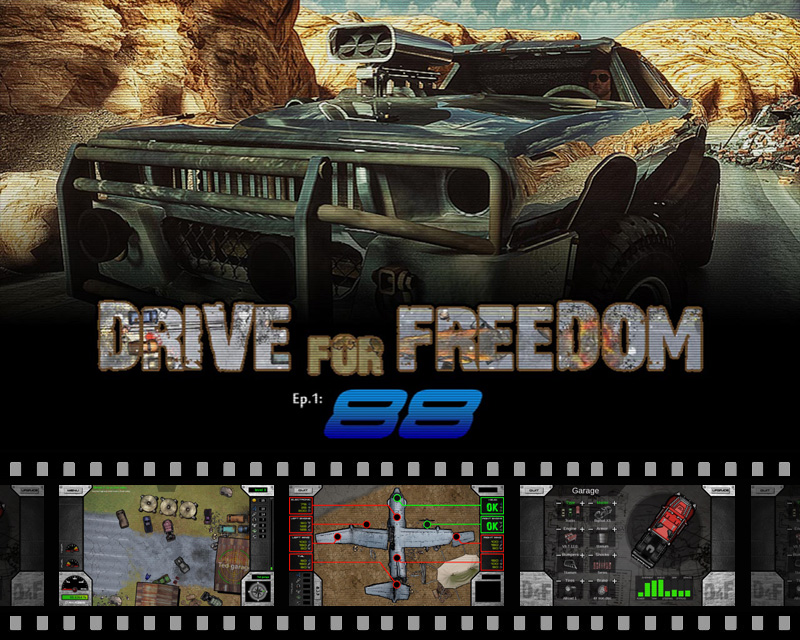 1988, the apocalypse threatens the planet. Despite the efforts of humanity to avoid the worst, it was not spared by the meteorite rains causing climate disruption and social chaos. Your only chance to survive: repair the plane that will reach a well-protected military underground complex. For that, you will have to harvest many resources by traveling highways and participating in wild races. A well prepared vehicle will be essential because the road will be long and full of pitfalls!
-Volve in a free world in 2D diving view
-Participate in circuit races
-Thousands of configurations possible among 3 categories: sedans, pickups and trucks
-Recruit and send your co-driver on a mission or race and bet on him
-Buy, repair and upgrade your vehicles in different locations
-Improve your own garage to store and maintain your vehicles
-Manage your damage and your fuel before breaking down
Download the game demo for free!
des erreurs de compilation nous empêchent actuellement de sortir une version Linux fiable, cependant nous tachons de trouver une solution.