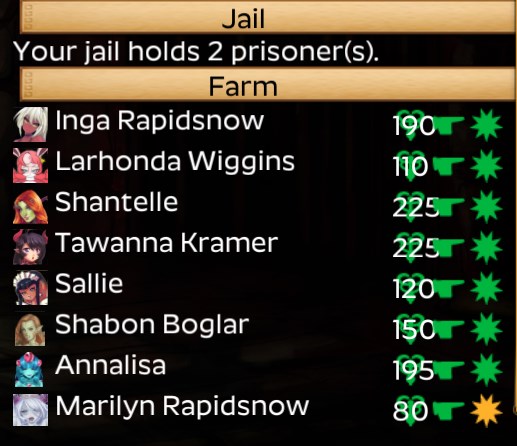 This time i created small toggleable UI mod that allow you to see all characters inside your farm on Slave list. Mod removes long list of characters assigned to farm that was there in vanilla and Label turned off shows how many characters are in your farm.
Version 1.0:
https://www.dropbox.com/s/2euo6i58j15eynf/Farm%20list%20mod%20v1.0.zip?dl=0

Mod should works with base game and with every possible mod for Strive created before it.
If you dont have anyone in Farm or if you simply dont have farm, label will not appear on your slavelist.
Mod passed testing to the moment where i wasnt able to find any problems with base game and modded game v0.525.
Even if mod looks simple, this one was probably hardest to make, because sadly code for Strive in other files was not like i wanted it to be
I hope you will find it usefull or at least nice to have, have fun playing strive.