Hi, Angek here, this is Axoly's devlog,
I have almost no experience making games, i've made a couple of platformers when i was a child so i'm gonna try to learn as much as I can with this gamejam.
[Day 1]
I used this day just to came with an idea, i played some water themed and saw some aquatic creatures.
I came with lots of ideas, but this is the one that i liked the most, that became after playing Water's fine:
The core idea is: you play as a water creature mother (based on the axolotl) that has to feed her children, you start collecting small stuff like snails or seaweed, and as children grow they start asking for bigger things that are harder to get.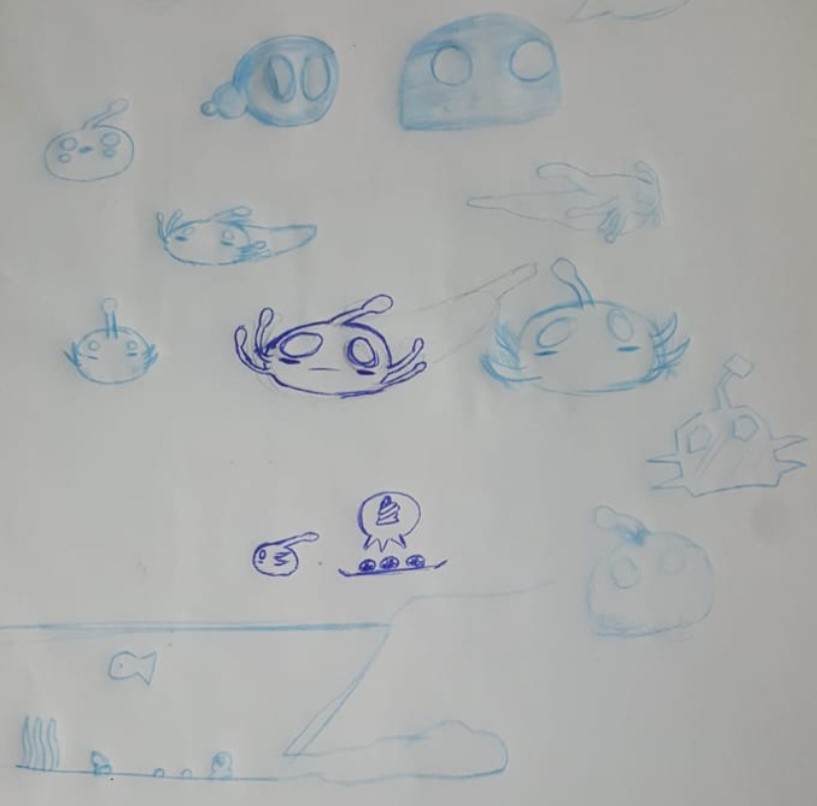 As I start developing the game i'll see if I can add more features to the game, like more mechanics that you get as you advance in the game.
For now I'm going to start making the GDD in order to have all ideas together. Wish me luck and see you this night!