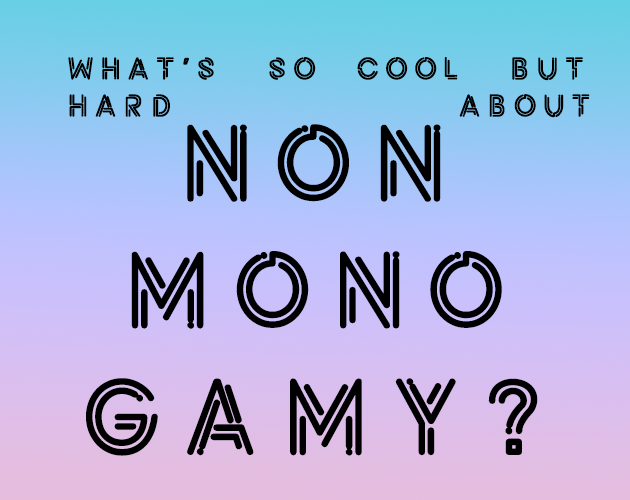 WSCBHANM is a FREE GMless TTRPG for 2-6 players. Create your own non-monogamous character and play with your friends in a world dominated by monogamous values and rules about relationships, but you aren't going to!
Print out the little pages and paste them in the front of a Moleskine or onto 3x5" index cards.
Add a couple of dice! (The sex... I mean six-sided ones)
Don't forget your pencil!
You're good to go!
With apologies to: Jared Sinclair and those who prefer traditional conflict and normative relationships.