Creator of
Dash into signs to fix them while being awesome!
Platformer
Now there's REALLY no crying!
Sports
Don't disappoint your dad!
Sports
Recent community posts
Ok! That's a great idea. That's super easy to add, so I'll put that in, too. Thanks again!
Hi! Yeah, we got some other people saying an auditory response would help. I'll add that in ASAP. Thank you so much! <3
Hi all!
I recently made this game! It's a game about playing baseball and trying not to cry so your dad won't get mad at you. You can play it in-browser or download the .exe on Windows (both for free!).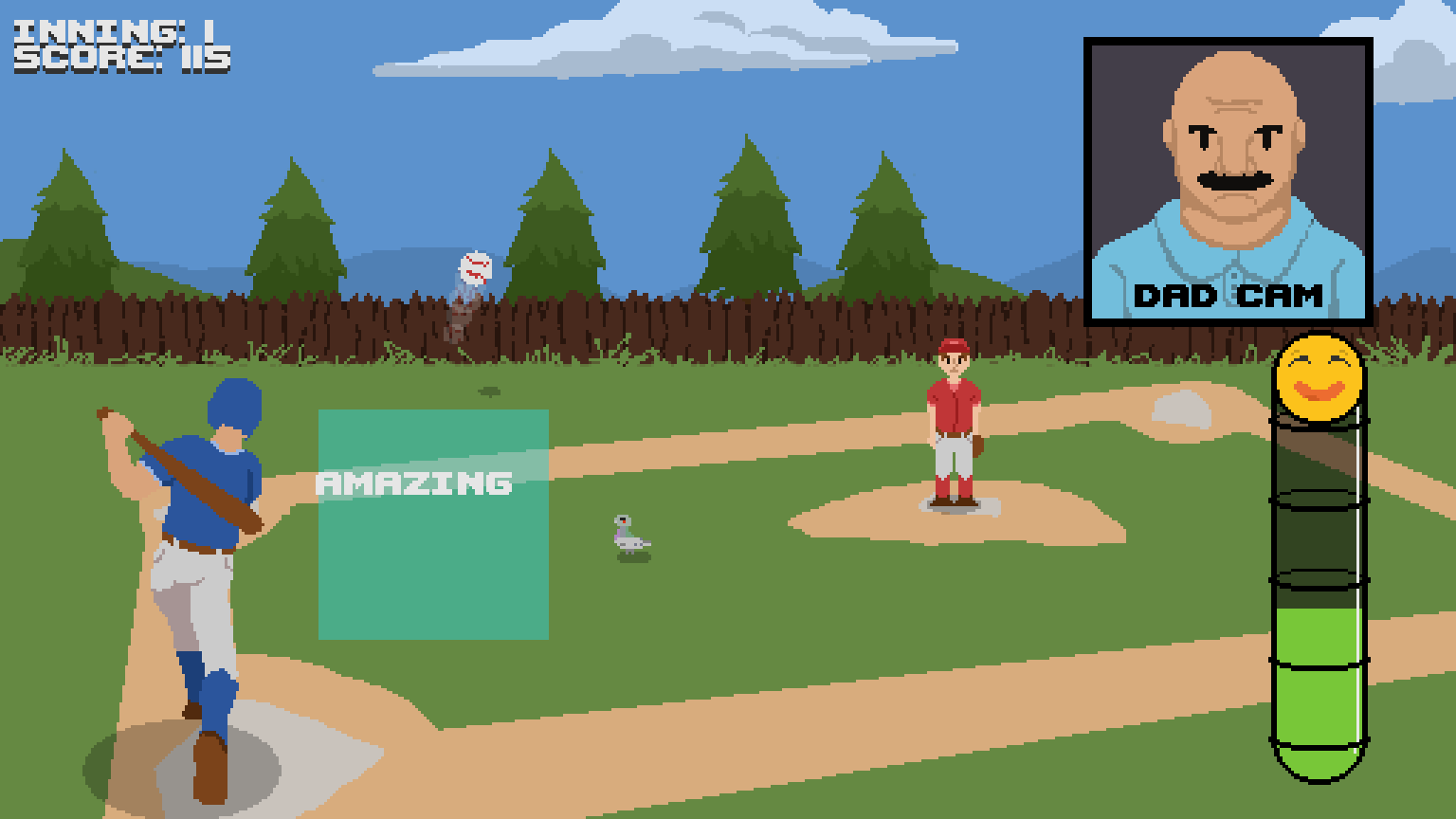 The core gameplay is home-run derby style, where the pitcher just throws balls at you and you hit them back with the mouse. The catch is that the pitcher starts throwing more and more crazy pitches at you, and you also have to keep your emotions in check via a meter on the right side of the screen. Try to get the highest score you can!
Cheers!~
Here's the link: https://abockley.itch.io/no-crying-in-baseball
We also have a Discord server! Come and share your best scores! https://discord.gg/zGVEFC4