so. I did nothing since the last devlog. We cut a tree down yesterday and today so no progress from me. does this mean this is a short devlog? sorry to dissapoint but no. i actually got a guy to make sprites for me! So i will post a couple here. Uhm yeah: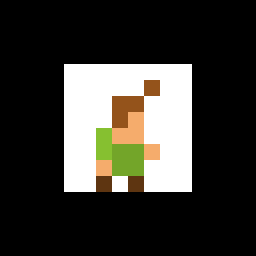 Meet my new character. Thanks mightypancake . he was able to help last minute with full frames for movement and, he also helped with ground tiles

Anyways thanks again for reading this and thanks mightypancake for the art. Tomorrow i should be able to move the sprites into my engine and fix the small gamewindow.
Have a nice day c: