When setting the game to run at 60 fps by the command mentioned in this post, I get the following message at the title screen:
Your game seems to be running at >1x speed.
Try removing options.ini from the game directory;
Check the FAQ topic if the issue persists.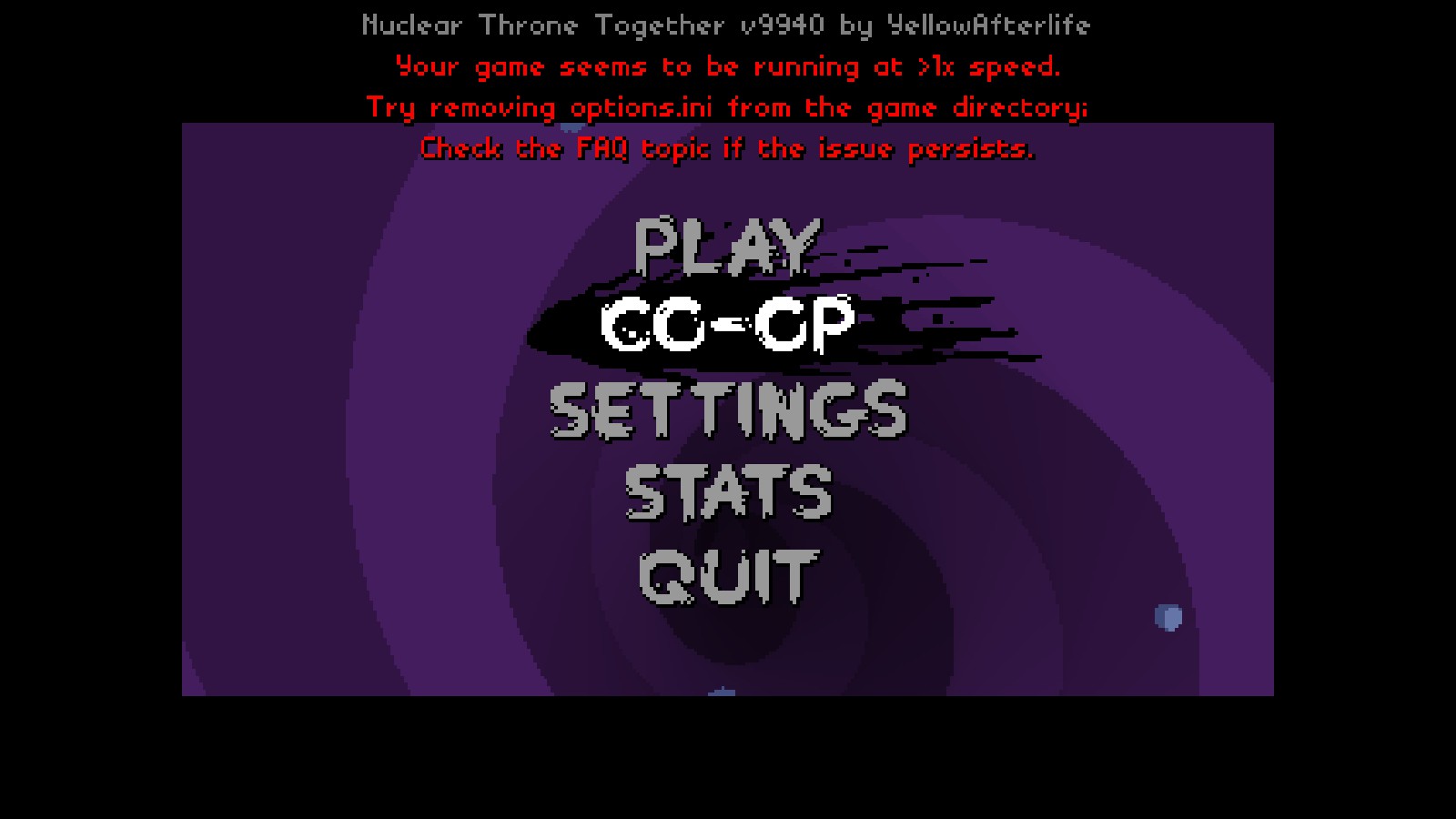 What's the cause of this happening? How can this message be disabled? Is there any command in NTT to suppress all warnings and error messages to display on the title screen?