Also. After I talk to the Dragon Princess II and refuse her offer of cooperation, there is the ice maiden, who appears in front of the library.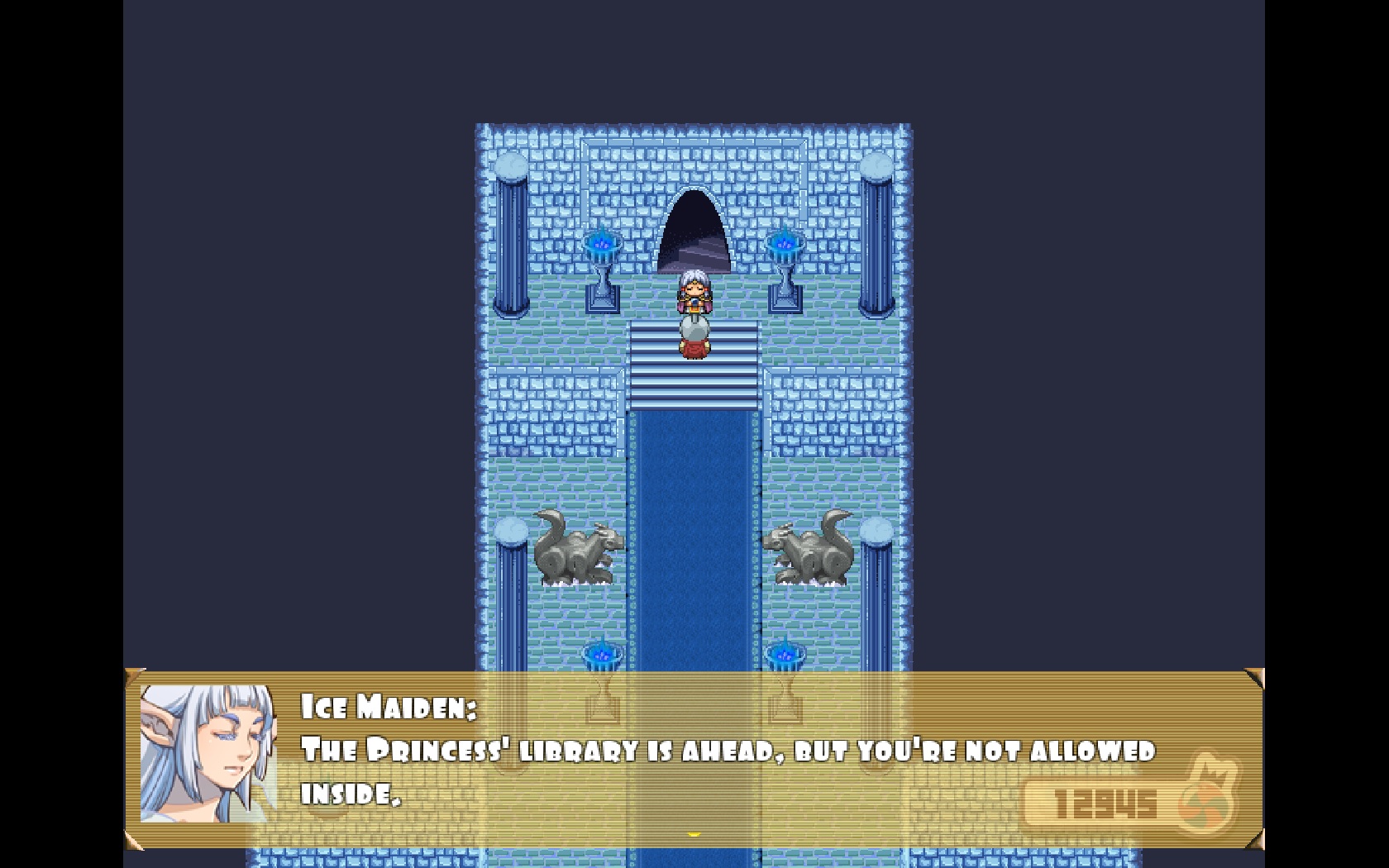 But if I go around the ice maiden like this, I'll go back to the library and will be able to speak with the princess again.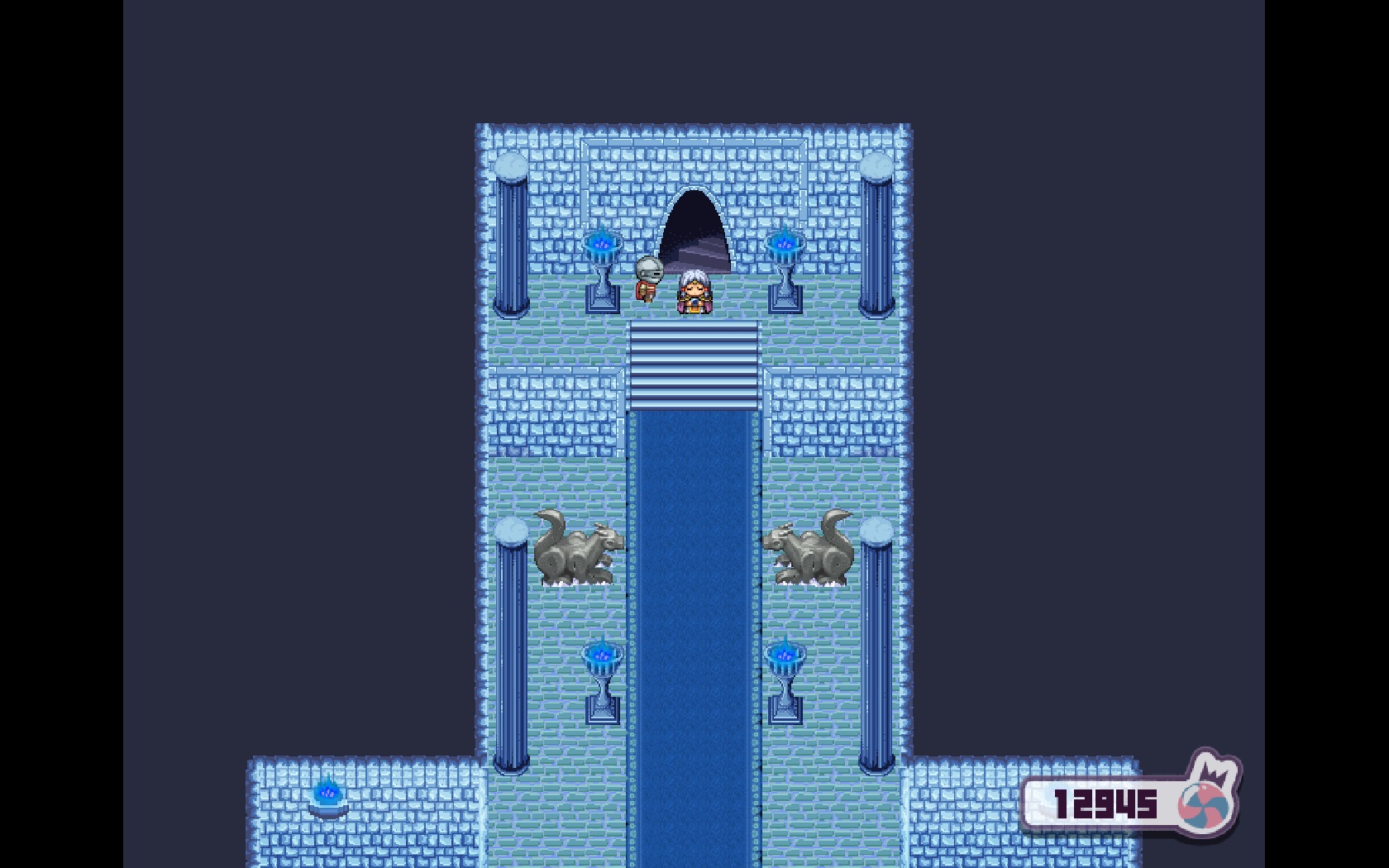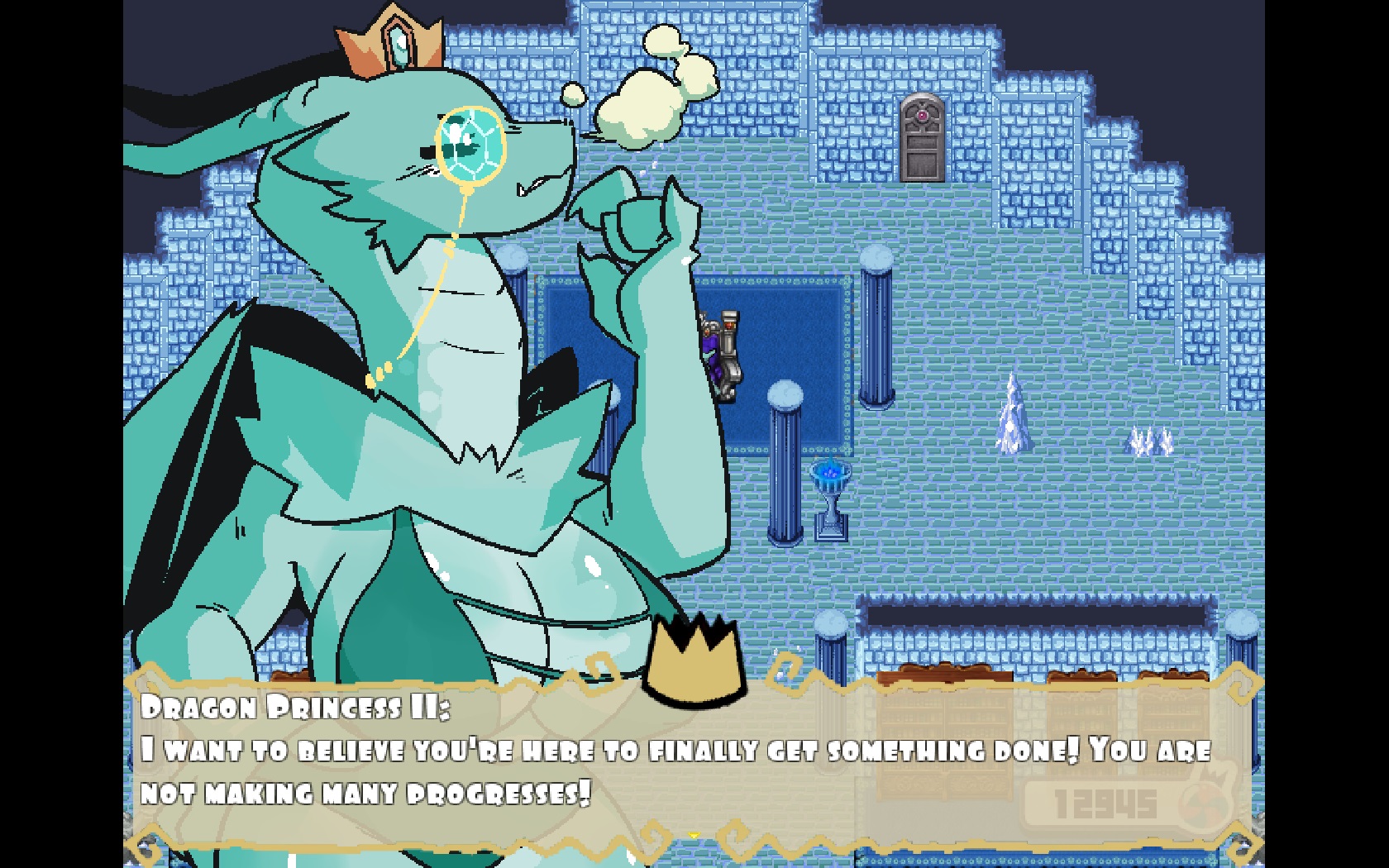 But after that, when I try to leave the library, I always find myself stuck in the ice maiden... so I can't move anywhere but back to the library.