Hi! This game is really nice and cute so far, I love how many things you can do in it and how many places you can visit. I'm genuinely amazed by how much effort and love you put into this game!
But I'm not being able to complete the game because I'm kind of stuck in two parts. Do you think you could help me? I don't know how to get to this area.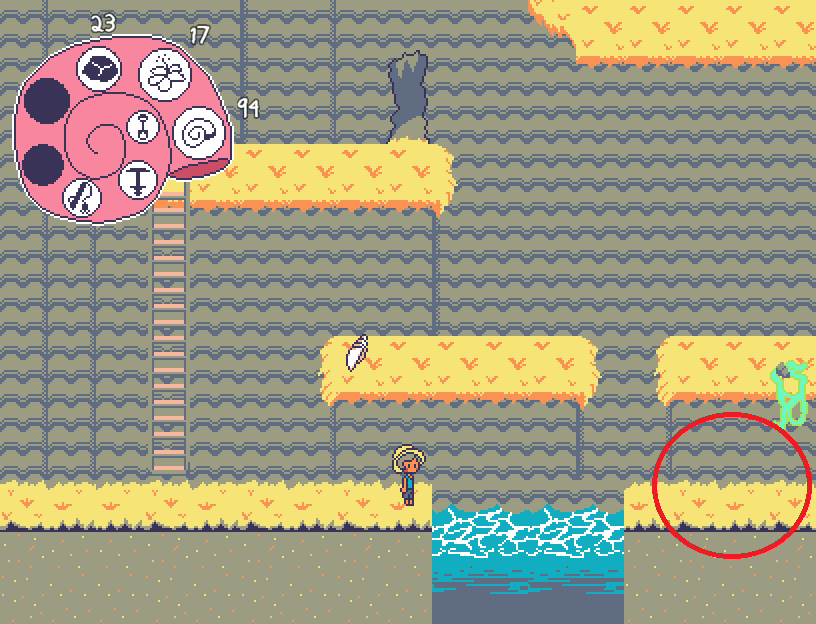 I did try... I think every path available and no path seems to allow me to get there...
Also how can I get this seashell?