Maybe in the latest version log generation was disabled. I've uploaded a new version for windows, the 1.1.1, that should generate logs. When you open the game and it crashes, check again and look for two files: error.txt and output.txt. Let's see if there are any useful information in any of those.
Maybe it's a configuration or hardware issue. We've seen several people sharing recordings of DigDeep on YouTube, so it's definitely possible. Have you tried using a different recording software?

On the other hand, I've installed OBS classic and tried recording the game without any issue. I don't know very much how to use this software, but I'm attaching a couple of screenshots so you can check my configuration.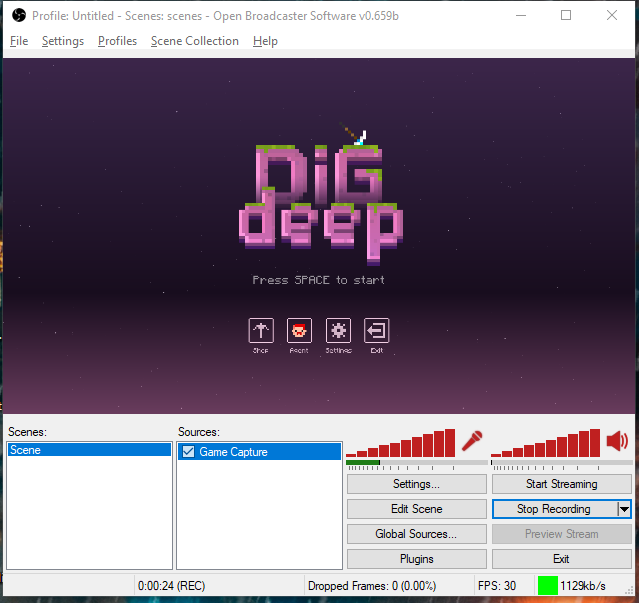 I hope some of this will help you!