Day 3.5-ish?:
I am home from work... it is around 1 AM, and I am feeling like gamedev.
I booted up Gamemaker, and got working. I was really feeling the allergy mechanic, so I wanted to start work on that. I figured keeping track of it with a basic number was the way to go, and have that number dictate the chance of symptoms appearing.
I decided to introduce a UI at the top, which will show Collected Cats, Allergy Meter, Timer, and likely an Item Slot (for things like toys, etc?).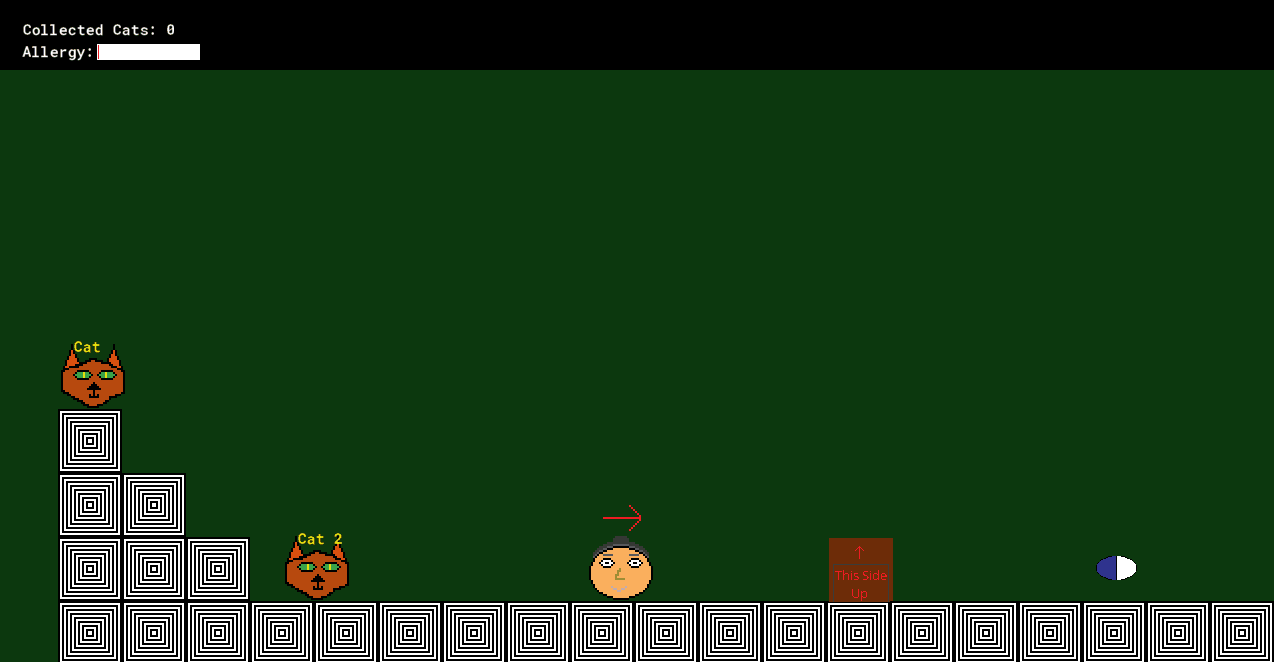 Also, I've introduced the Allergy Pill; it will not likely be as effective in the final release, but I was able to code it to reduce Allergy to 0.
Also, you might note that the cats have a name above their head now. I intend for each cat to have a unique name, and I was hoping to enlist other Jammers in putting together a list of names for them. Perhaps named after your own pets, or just something you come up with. As long as it's not inappropriate, I am likely to use it. If you'd like to recommend a name, please use the link below, so I can keep it altogether. You can add your username, and I will credit you in the credits.
https://goo.gl/forms/KXX4QyxJaI2zUlEu2

Anyway, Day 3 was fun. Goals for Day 4 include an actual Allergy Effect, and likely shoring up some of the other mechanics, such as picking up the cats, etc.