Um I can't figure out how to open the game...
Just extract the contents of the zip to a folder and then open up the index.html file!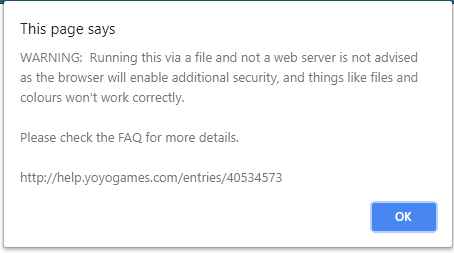 It keeps giving me this message... Will I have to follow the steps on the page and download an application or is there an easier way? Thanks!