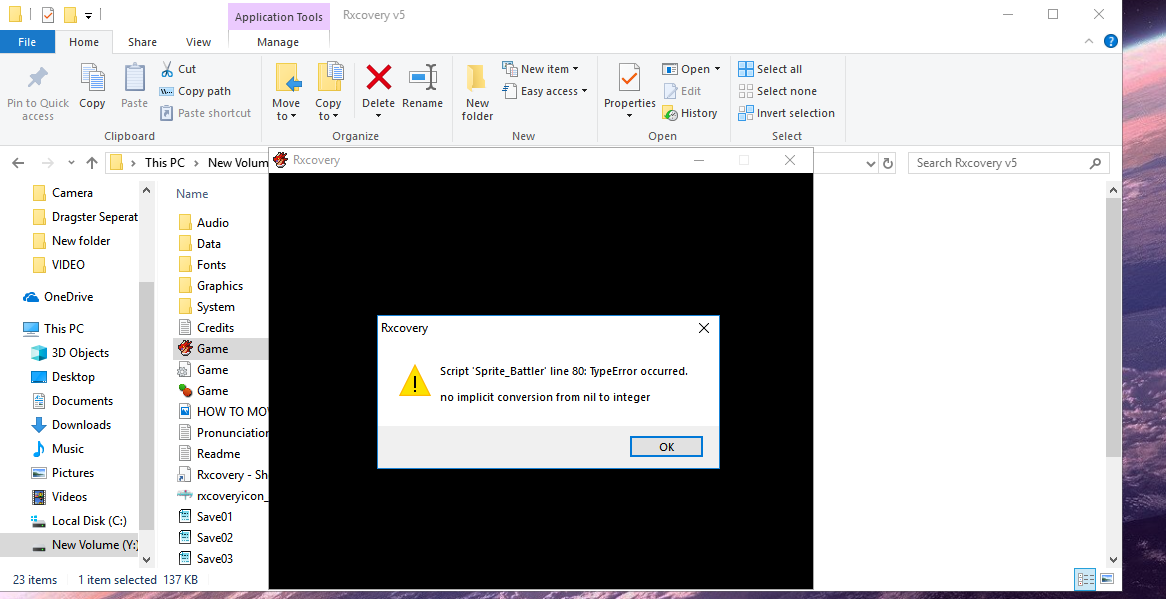 I get to what I believe is the final boss in the long hall (without spoiling this for anyone). I talk to the NPC several times and get "..." about four or five times, and then the full dialog triggers and then the battle begins - but before the battle initiates I'm hit with a black screen and an error window that reads:
"Script 'Sprite_Battler' line 80 TypeError occurred. no implicit conversion from nil to integer"
I got this point this morning with v4.2 and then saw that version 5 was released and was excited assuming this may fix the bug. However, the game still crashes.


Otherwise, I really enjoyed this game.