Happy holidays everybody!
I'm glad that I am able to squeeze out another Abstráctomon screenshot update before I'm visiting my family.
So here it is: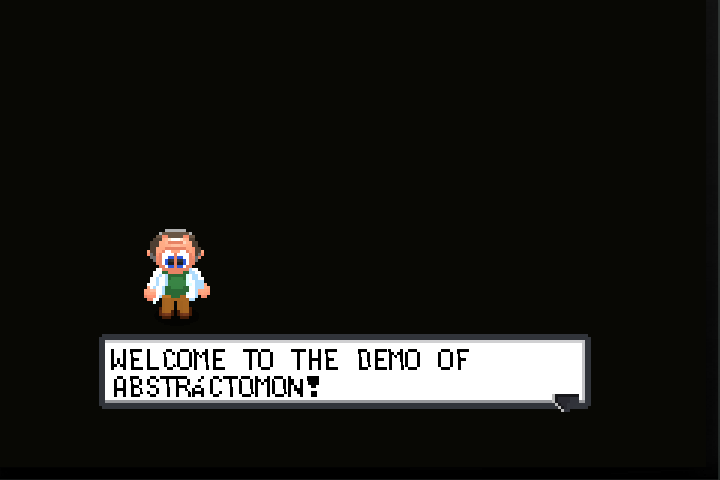 When starting a new game, you'll now be greeted by Professor Rich.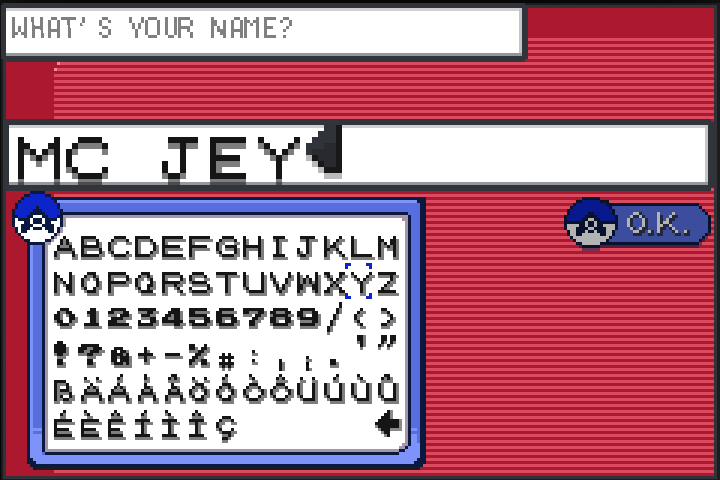 After introducing himself, he asks for your name.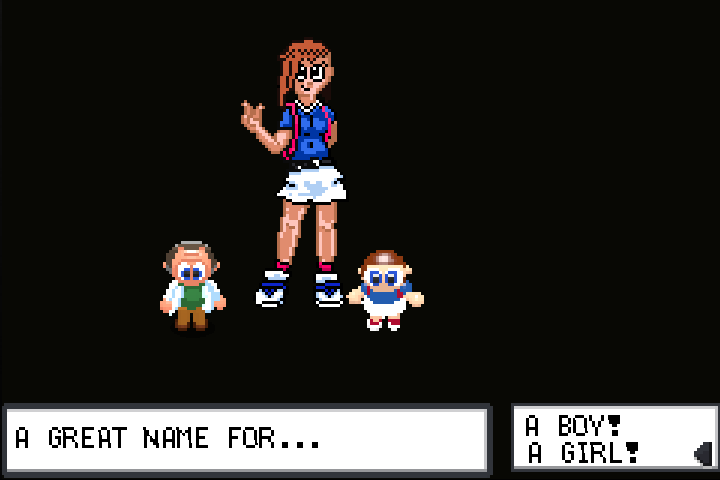 You can choose your character here.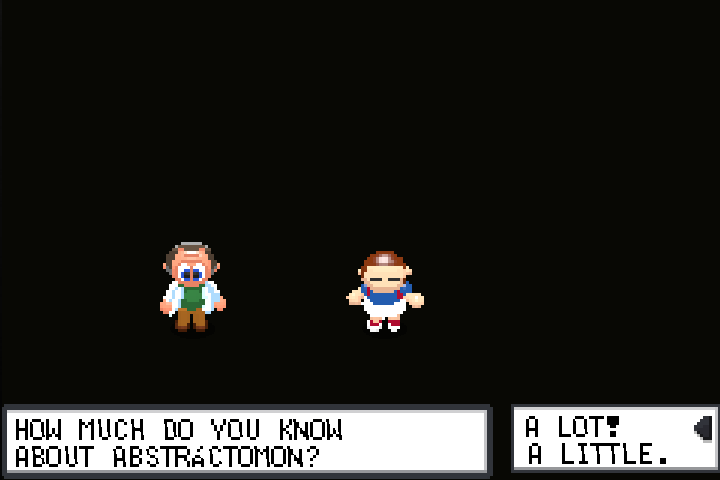 Before he starts his monologue about the world of Abstráctomon, you have a chance to skip it.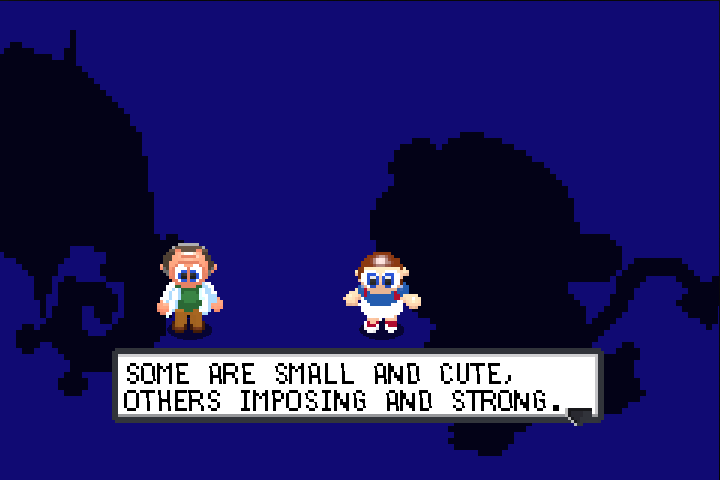 For beginners, he'll explain a little bit of the terminology and what you'll have to do in the game.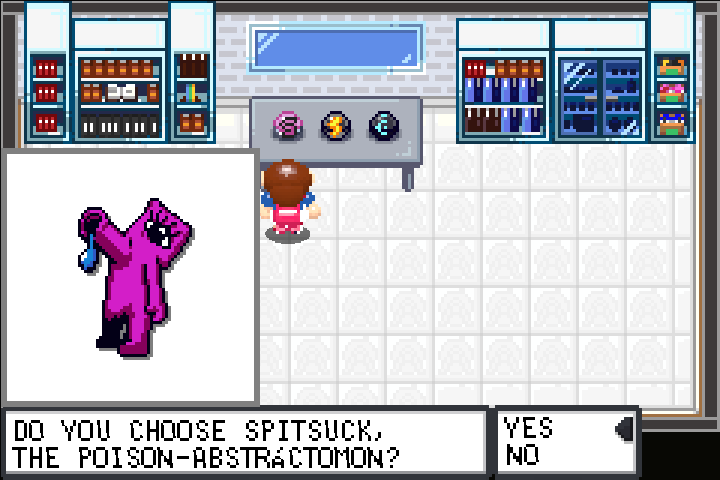 Then it's finally time to pick your first Abstráctomon!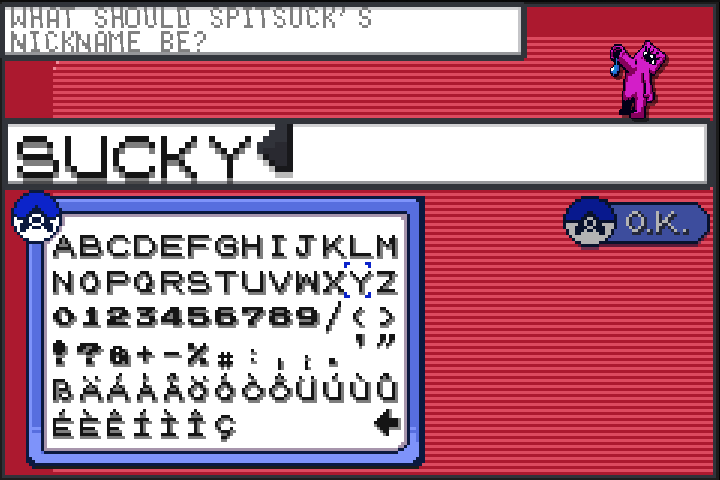 You can give it a nickname, as well.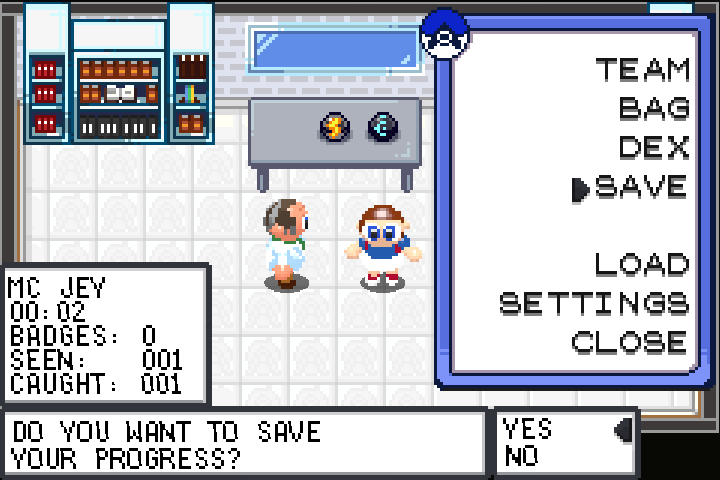 Here you can see the improved saving feature. It now shows the name, playtime, amount of badges and seen / caught monsters of the save file. The save data is now saved to a separate file on your hard drive. This makes it possible to to carry over monsters from the demo to the full game in the future!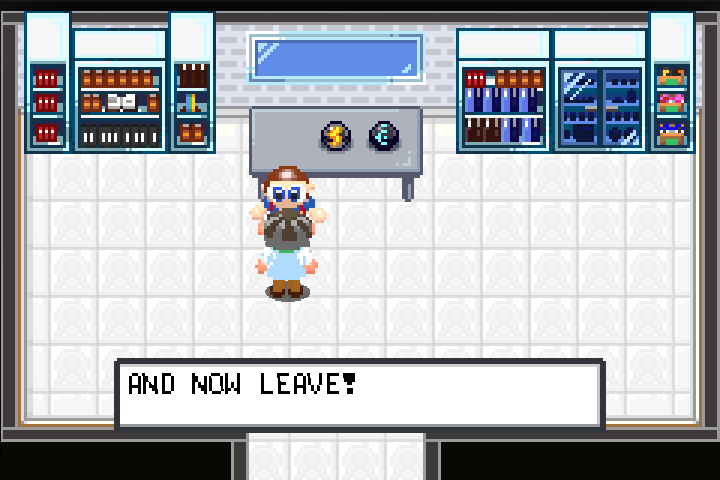 Oh.. OK! Bye!