Hey man I installed the fonts you provided and it hasn't fixed my text issue in your game at all!
Hmm, this may be a long shot, but try renaming the font file to Terminal.fon then install it into windows. I'm just trying to rule out possibilities for your problem. If this theory is correct, you could possibly add any font you like to the game so long as you change the font to Terminal
P.S You could also try Hyper Patcher 2 for RPG2K3 and change the font with that. (That's how I did it.)
If you go the Hyper Patcher route, here is how to change the font. Select the Game folder with Hyper Patcher 2 Then follow the picture below.

(I added the picture because Hyper Patcher is in German not English)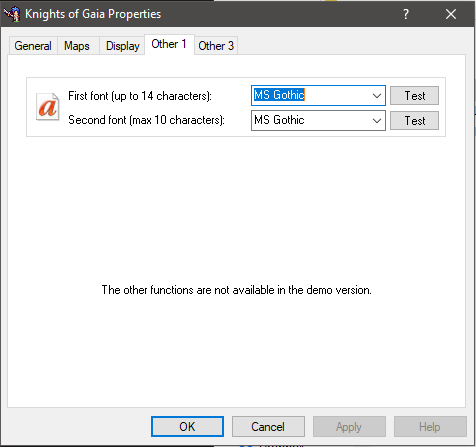 Renaming didn't work but using Hyper Patcher 2 worked perfectly! Thanks a lot for all you help, can't wait to finally try out this game!