Hey hey! We actually just posted an update about this-- but to go into more detail, the MASSIVE threesome scene ended up needing a bunch of CG's, and since I (DCS, the artist) was out of town for a week-- we needed some time to finish that up in a way I was satisfied with. (And I'm VERY satisfied with it now.)

Also! Ivan (the writer) recently had some big plumbing issues to take care of, and Nami (the musician) needs a little more time to finish up some songs as well. Just a bunch of small stuff that needs to get done, but it all takes time regardless!

We actually just sat down and talked thru what we need to finish the game just today and things are chugging along nicely. Most of all, we just don't want to rush things because we are all SUPER pleased by how the game is coming out so far. I know it's always annoying to wait, but we really do appreciate your patience.
To put your mind at ease, here's some of the art I recently finished for the game: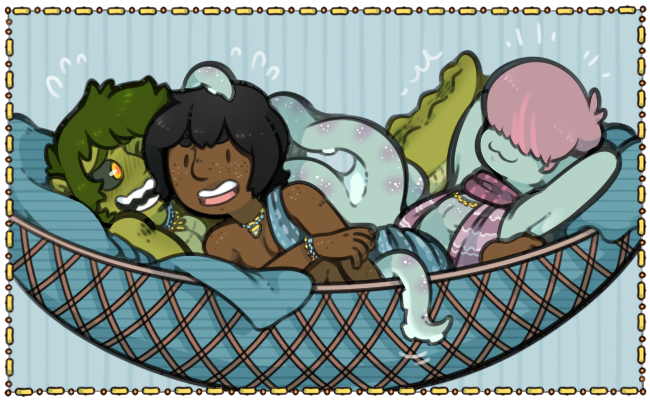 Looking forward to giving you the full game before September ends!