Day 3 : Small progress but neard to the end of the programmation !
It's day 3, and I'm near to the end of the programmation side. I'm going to bed soon - 11:10PM here - but before that, here's a little progress :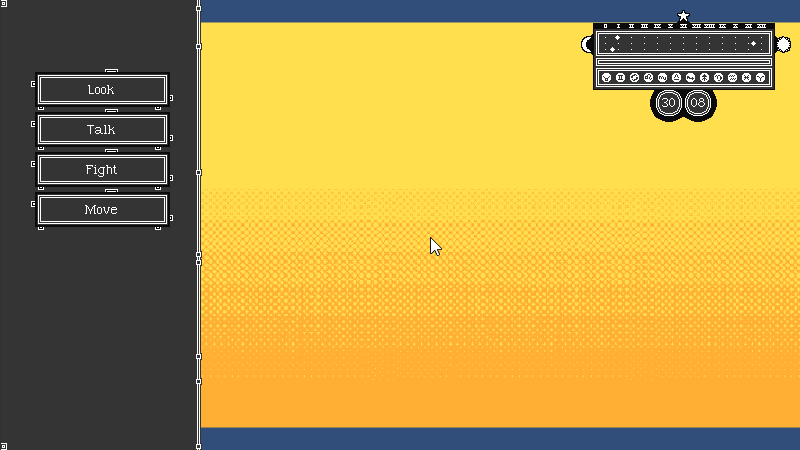 As you may be able to see, quests are now available and completable, wich means the game is now considered as "fun" (by myself only welp). I've also added a map system (the "move" action wich i've never shown in any screenshot), and I just begun to draw the assets for the game. So ; what's next now ?
Drawing every scene of the game, the map, and adding a story to the game. (tomorrow)
Drawing every characters of the game (friday), making sounds and songs
Adding songs and maybe animations to the fighting system (wich would be great)
... And then, i'll have finished my entry. BUT since I want more, I could be able to make another system : an inventory system ! With products you can use both on enemies during fight or on you outside fights. Maybe i'll also add a quest panel wich let you see every quest of the game - the ones you have finished, the ones you have in progress and the ones you don't have unlocked yet). I also want to add a use for the clock so things can happen during a certain hour... Well, there's so much thing I could add ! Maybe little games... Let me know what would be great !
That's everything for today : thank you for reading and until tomorrow, good luck and have a hug !!!