Day 2 : BIG PROGRESS
So yeah I worked all the day and I've done big progress, despite the fact unity acts soooooo weirdly whatever I do ! Here's a progress gif :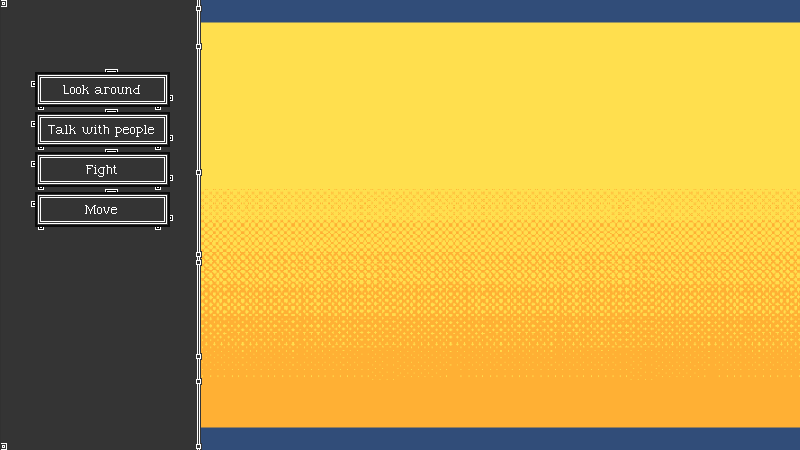 The next big budget AAA produced by game freak and square enix (final version)
I'm sooo happy with what I did :
Fully working fighting system, with 6 status working (I tested it this morning only and it was soooo buggy, but it looks good now !)
Fully working dialogue system with characters in the "town", you can look around, and search if there is a little creature to fight against
Also, I have a cool game controller and all of that, so I begin to se the end of the programtion, i'll be able to work on graphics soon ! What I should do tomorrow :
Making the map and a system to navigate (or walk) between scenes. (I didn't did it today to make the scene system)
And adding a link between the quests and the interaction with the scene (so if you look around and you have to find something here, you will, if you have to fight a monster here you'll be able to do it... Etc...)
Also : i figured that I was a bit in advance - the whole dialogue and scene system should have been created tomorrow and not today !! So tomorrow i'll be able to make more maybe.
That's everything for today : thank you for reading and until tomorrow, good luck and have a hug !!!