Working on some fixes and changes for Alpha 1.1.
Earlier, enemies would show the same sprite, regardless of how much they promote to fear.
On the first turn, they give no FEAR. Then 1 FEAR/turn. After 5 turns or so on board, they give 2 FEAR/turn. But they all looked the same, so it was difficult to prioritize. But now...
Enemies spawn as eggs. After 1 turn on board, they turn to Brown Spiders and promote 1 to FEAR.
After 5 turns, they turn into Red Spiders.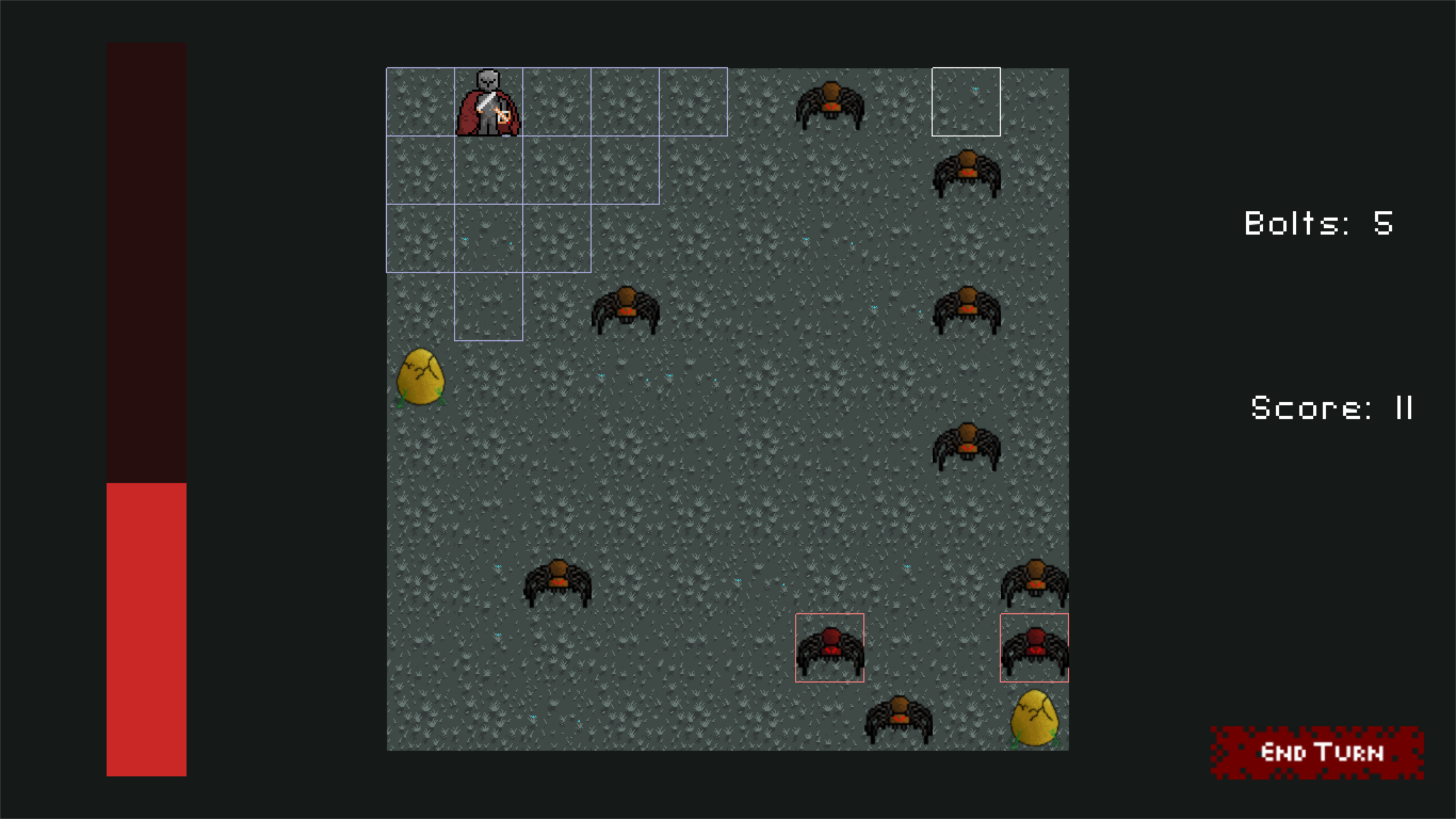 These simple changes actually boosted my average score by about 30! So, that's proof of atleast some thinking involved!
Also, and I don't know if you noticed, but I changed the board art. Looks much better in my opinion, but I need shadows from the creatures.
Still no crossbow animation :P
BTW, if you haven't played it yet, please give Alpha 1.0 a try and tell me what you think. https://ataciturngamer.itch.io/knight-terrors Linux version will be up by tomorrow.
Found a tool called JPixel on itch. Can't believe I worked without this! Makes pixel art so much easier to create! Thank you, Emad.
Here it is, if you're interested: https://emad.itch.io/jpixel

I've been thinking up some ideas for Alpha 1.5. Crossbow pickups and movement modifiers will be there, but it'll take some time. More maps and enemy types in the long run.
I need a break after this jam. It's been pretty taxing, and I've been quite ill all the while.