This thread will be kept up to date with prizes, conditions, terms. Apologies for the loophole laden legalese. Please trust that every effort will be made to be absolutely fair and ethical in allocating and matching prizes.

If anyone wants to donate a prize with specific terms, send a private message to info@adventuron.io .
General Terms
Prizes to be fulfilled by individual donors.
Prizes will be allocated at random to participants that submit an entry to the jam, as long as the entry is complete, and adheres to the rules of the jam. A single participant allocating multiple games to the jam counts as just one participant for the purposes of the prize draw.
Each entrant is only permitted to win one prize maximum.
Participation requires a shipping address in Europe, USA, Canada, Australia and India - and must supply an email address for correspondence between donor and winner.
All eligible entrants (excluding the Adventuron account, and entrants that opt out of the prize draw), will be allocated a number, and a winner will be chosen at random.
Upon winning a prize in the prize draw, the winning accounts will be contacted to supply a shipping address. If one of the winning accounts does not supply a shipping address in 7 days after being contacted, or specifies they do not want the prize, then the prize will be reallocated in the current draw round again or spark a new draw round if there are no more entrants in the current round. The shipping address will be kept for 90 days, then details will deleted. No details collected here will be used for direct marketing purposes or shared with any third parties whatsoever.
Participants under 18 years old are not permitted to supply an address. Find an adult to supply an address.
Donors will be put in touch with winners in order to fulfil the order.
Draw Methodology
Each (qualified) participant in the jam is permitted one entry in each round of the draw.
Winners will be selected by drawing pieces of paper with participant details from a box.
Upon winning a prize in a round, then the participant is excluded from winning another prize in the same round (paper removed from box). Each prize is selected in order listed below (prize 1 drawn first, prize 2 drawn second, etc).
Only if there are more prizes than qualified entries then there may be a second round, and the prize draw is treated like a fresh prize draw (it is only possible to win two prizes if the number of prizes exceeds the number of participants). In the very unlikely case that there are many more prizes than entry, this procedure will follow.
Prize 1 - Raspberry Pi 4 - 2GB (Donated by Adventuron Software Limited)
The Raspberry Pi 4 is the latest revision of the fantastically popular single board computer.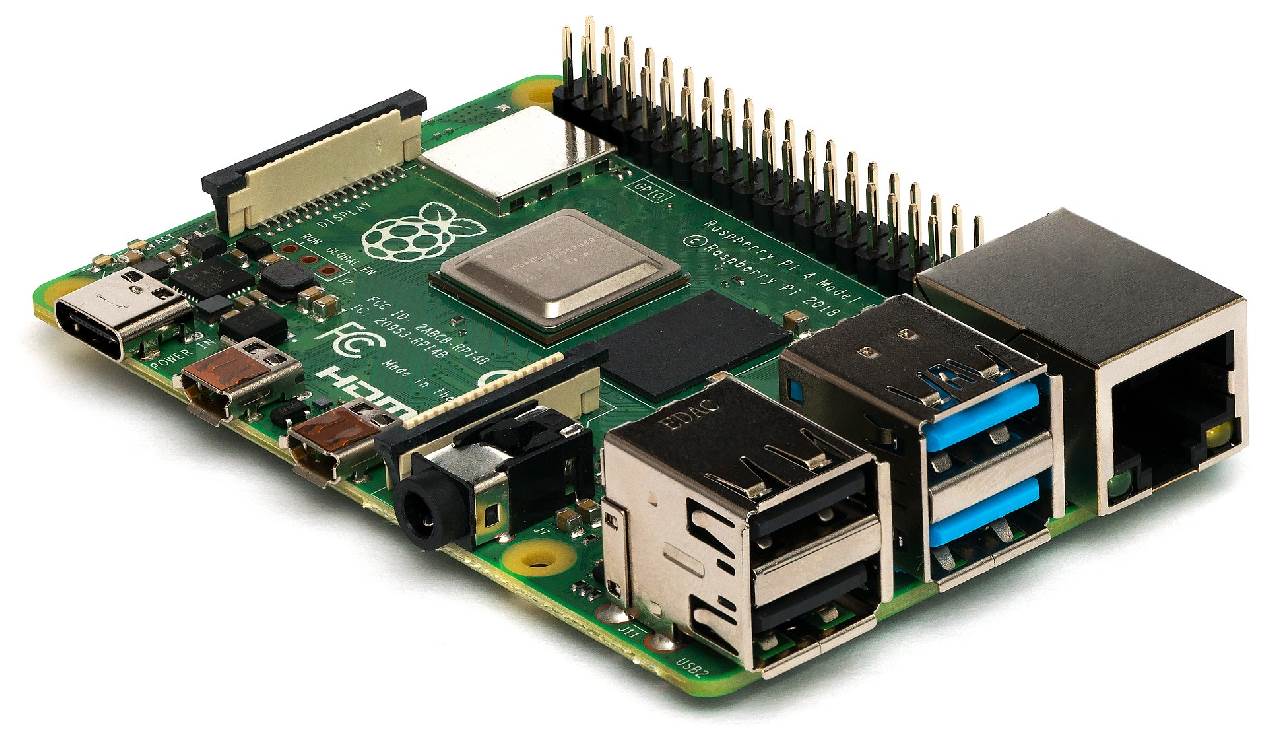 Picture by Michael Henzler, Wikipedia Commons, License: CC BY-SA 4.0. NOTE: Pictured Raspberry Pi 4 is representative but may not be the 2GB model.

This Prize Terms
The Pi 4 comes without power supply, but will be supplied with a micro hdmi to hdmi adaptor or micro hdmi to hdmi cable.
There may be a delay between winning and receiving the Pi 4 2GB as the Pi 4 will be directly purchased and delivered. The delay may be significant if there are stock shortages.
Postage included in prize (only for eligible countries listed above).
Prize 2 - HARDBACK BOOK - The Art of Point-and-Click Adventure Games by Bitmap Books (Donated by Dionous Games)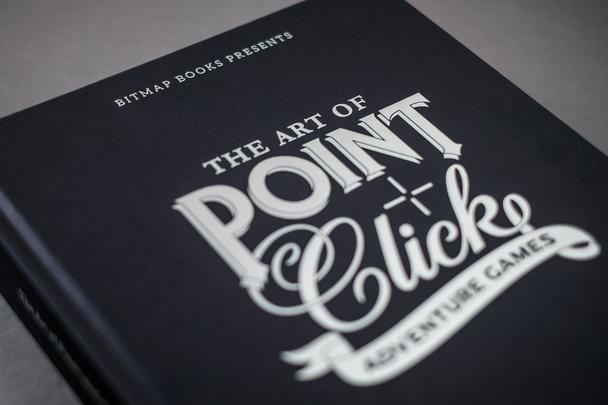 Image from https://www.bitmapbooks.co.uk/collections/all/products/the-art-of-point-click-ad...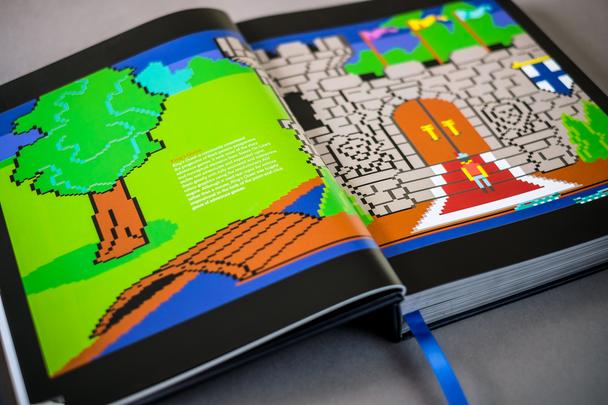 Image from https://www.bitmapbooks.co.uk/collections/all/products/the-art-of-point-click-ad...
"A visual celebration of one of the most loved genres in gaming history, The Art of Point-and-Click Adventure Games is a sumptuous 460 page, hardback coffee table book packed with the very best pixel art and classic scenes from the most defining games of this genre. It will also contain extensive and exclusive interviews with the key developers, designers and artists behind some of the most beloved games and characters in the history of the medium. The book starts with a foreword by Gary Whitta (PC Gamer magazine/Rogue One: A Star Wars Story)."

.... from the website.
Huge thank you for the generosity of @DionousGames has been kind enough to donate a brand new hardback copy of The Art of Point-and-Click Adventure Games by Bitmap Books.
Do check out their website, and also check out the Steam Wishlist page of their upcoming point and click adventure game Watch Over Christmas. I think it looks rather lovely.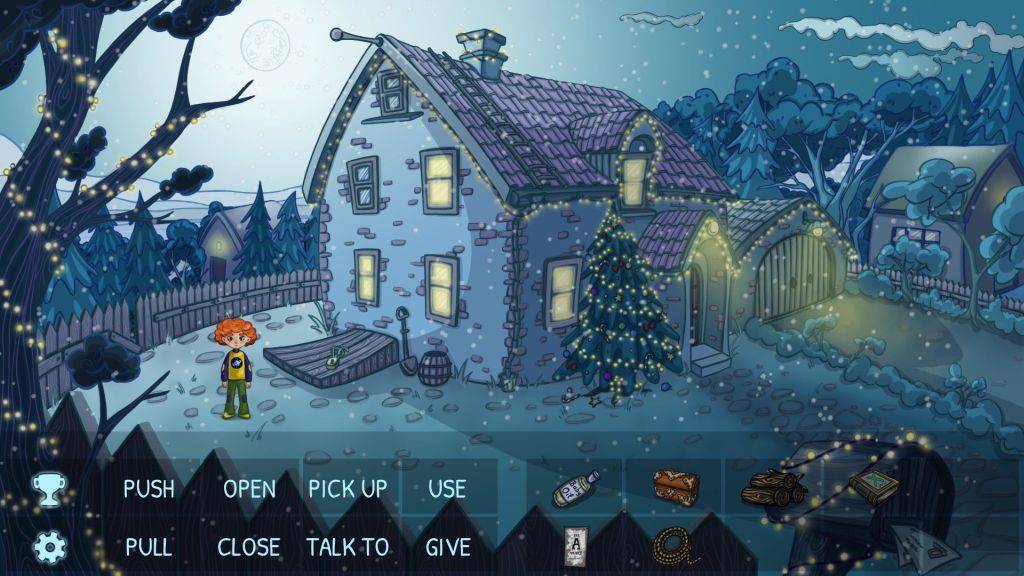 Watch Over Christmas (in development, this screen is subject to change)
Individual Prize Terms (in addition to the general terms listed at top of page):

Dionous Games will purchase a hardback copy of "The Art of Point-and-Click Adventure Games by Bitmap Books" and pay for shipping costs to the countries listed in the general terms. If the winner is not part of these locales or do not provide a valid shipping address, then they will not be eligible for this prize as per the general terms, and the prize will be re-allocated.